Dr. Stephen
Clark
Professor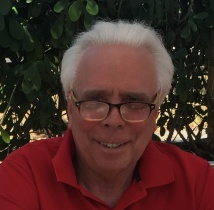 Email:
jsclark@dal.ca
Phone:
(902) 893.6702
Mailing Address:
Department of Business & Social Sciences
Agricultural Campus
PO Box 550
Truro, NS, B2N 5E3

Research Topics:
Food Taxes
Health Economics
Applied Agricultural Econometrics
Education
B.A.Guelph
M.Sc. Saskatchewan
Ph.D. North Carolina State University
ECOA2004 Issues in Environmental Economics
Biography
Dr Clark has been an active contributor to the research activities of the Department of Business and Social Sciences. An expert in time series analysis, Dr. Clark has applied his trade to several areas of Economics and Environmental problems.
His most recent publications include two in the March issue of the Canadian Journal of Agricultural Economics "Popper and Production: Testing Parametric Restrictions in Systems under Non-Stationarity" co-authored with Dr. Grant of the Department and "Regional Climate Change: Trend Analysis in Selected Canadian Cities" co-autored with Dr. Yiridoe of the Department, Dr. Astatkie of the Department of Engineering and Mr. Burns, a former graduate student at the University of Guelph.
Dr. Clark has also been involved in funded research activities. A recently completed project was "An analysis of the costs of greenhouse gas reduction on the Ontario Agri-Processing sector", funded by the Ontario Ministry of Food and Agriculture through Jacques/Whitford environmental consultants of Markham, Ontario. An ongoing project is funded by the United States Department of Agriculture to study Food Stamp Policy Reform in the United States. This project is expected to be completed by the Fall of 2001.
Dr. Clark also maintains an active research program in collaborative research with colleagues at other institutions. These include the study of land values with colleagues at the University of Guelph, colleagues at the Economic Research Service at the United States Department of Agriculture and colleagues in the Alberta government.
Teaching

ECOA2004 Issues in Environmental Economics
ECOA3000 Mathematical Economics

ECOA3006 Statistics for Economics and Business
ECOA4000 Advanced Microeconomics
AGRI5705 Graduate Studies
AGRI5710 Graduate Studies