Dr. Stephen
Clark
Professor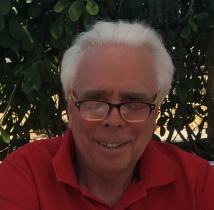 Email:
jsclark@dal.ca
Phone:
(902) 893.6702
Mailing Address:
Department of Business & Social Sciences
Agricultural Campus
PO Box 550
Truro, NS, B2N 5E3

Research Topics:
Food Taxes
Health Economics
Applied Agricultural Econometrics
Education
B.A.Guelph
M.Sc. Saskatchewan
Ph.D. North Carolina State University
ECOA2004 Issues in Environmental Economics
Biography
Dr. John Stephen (Steve) Clark, BA, MSc, PhD, is a Professor of Economics in the Department of Business and Social Sciences, Dalhousie University in Canada. He completed a PhD in Economics from North Carolina State University in 1987. Professor Clark works primarily in Agricultural Production Econometrics and occasionally dabbles in Nutrition Econometrics. He is an expert in time series analysis applied to Agriculture and has previously published studies that quantify climate change and climate change related to Agriculture. Professor Clark has published over forty journal articles including publications in the American Journal of Agricultural Economics, Journal of Environmental Economics and Management, Canadian Journal of Economics and Journal of Policy Modelling.
Teaching
ECOA2004 Issues in Environmental Economics
ECOA3000 Mathematical Economics

ECOA3006 Statistics for Economics and Business
ECOA4000 Advanced Microeconomics
AGRI5705 Graduate Studies
AGRI5710 Graduate Studies
Research Gate