Dr.
Phoebe
Stephens
Assistant Professor, Food Security and Sustainable Agriculture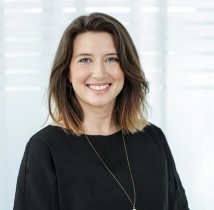 Email:
pstephen@dal.ca
Research Topics:
Sustainable food systems
Social innovation
Alternative food systems
Financialization
Dr. Stephens holds a PhD in Social and Ecological Sustainability from the University of Waterloo (2021), a Masters in Global Governance from the University of Waterloo (2012) and a BA in International Development Studies from McGill University (2007). Prior to joining Dalhousie, Dr. Stephens pursued a SSHRC postdoctoral fellowship at the University of Toronto. She also has several years of work experience in policy and communications in the non-profit and private sectors. Dr. Stephens' research program explores the intersection of food, finance and innovation for supporting more sustainable trajectories.  
Courses
SOCI 1000
SOCI 1001
Website: www.phoebegwenstephens.com
Select Publications
Peer Reviewed Journal Articles
2022  Stephens, P. and Hinton, L. The State of Post-Secondary Food Studies Pedagogy in Canada: An exploration of philosophical and normative underpinnings. Canadian Food Studies.
2021 Stephens, P. Social Financing for a Resilient Food Future. Sustainability 12(13).
2021  Stephens, P. Community Investing for Sustainable Food Systems: Assessing the barriers and opportunities for transformation. Agriculture and Human Values.
2019 Stephens, P., Knezevic, I., and Best, L. Community financing for sustainable food systems: The case of FarmWorks Investment Co-operative. Canadian Food Studies 6(3): 60-87.
2019 Stephens, P., Nelson, C., Levkoe, C., Mount, P., Knezevic, I., Blay-Palmer, A., Martin, A-M. A Perspective on Social Economy and Food Systems: Key insights and thoughts on future research. Canadian Food Studies 6(3): 5-17.
Book Chapters
Forthcoming Isakson, R., Stephens, P. Food security and Financialization. In the Edgar Handbook of Food Security and Governance. Edited by Martin Caraher.
2022 Stephens, P., Isakson, R., and Clapp, J. Financialization and Sustainable Diets. In Routledge Handbook on Sustainable Diets. Edited by Kathleen Kevany.  
2022 Stephens, P. Financialization in the Food System Perspective. In Food studies: Matter, Meaning & Movement. Edited by David Szanto, Amanda Di Battista, and Irena Knezevic. Accepted.
2021 Clapp, J., Collins, A., and Stephens, P. How the Legacies of the Last Global Food Crisis Sowed the Seeds for the Next One. In Critical Perspectives in Food Studies 3rd edition. Edited by Jennifer Sumner, Anthony Winson and Mustafa Koc. Oxford University Press. Accepted and in press.
2020 Stephens, P. and Clapp, J. Financial Resources and Regenerative Food Systems. In Routledge Handbook of Sustainable and Regenerative Food Systems. Edited by Jessica Duncan, Han Wiskerke and Michael Carolan. Routledge. Accepted and in press.
2020 Clapp, J. and Stephens, P. Financialising Nature. In Handbook of Global Sustainability Governance. Edited by Agni Kalfagianni, Doris Fuchs and Anders Hayden. Routledge.
2018 Clapp, J. and Stephens, P. Researching the Global Environmental Politics of Food. In A Research Agenda for Global Environmental Politics. Edited by Peter Dauvergne and Justin Alger, 101-114. Cheltenham, Edward Elgar.
Book Reviews, Policy Papers, etc.
2022  Stephens, P. Food giants reap enormous profits during times of crisis. The Conversation Canada. June 13. https://theconversation.com/food-giants-reap-enormous-profits-during-times-of-crisis-184223