Dr. Ji
Lu
Associate Professor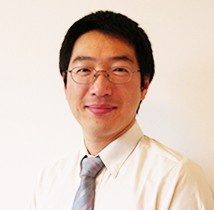 Email:
ji.lu@dal.ca
Phone:
(902) 893.6701
Mailing Address:
Department of Business & Social Sciences
Agricultural Campus
PO Box 550
Truro, NS, B2N 5E3

Research Topics:
Healthy lifestyle
Obesity prevention
Emotional eating
Decision making
Consumer psychology

Education
Ph.D. - Marketing, Desautels Faculty of Management, McGill University

M.Econ - International Finance, Faculty of Economics, Beijing Normal University
B.Econ - Trade and Economics, Business Administration School, China Renmin University
Teaching
MGTA2002 Marketing
MGTA2006 Advertising & Promotion
MGMT3002 Consumer Behavior

International Food Business program
Research Interests
Rooted in marketing theory and consumer psychology, my research takes a cross-disciplinary approach to understand the psychological mechanism of human eating behavior and to explore effective strategies for healthy food promotion. Specifically, three intertwined streams of my research have contributed to the field of marketing, nutrition and related analytical methodology.
My first stream of research advances food decision-making theories by investigating the dynamics of external (e.g. social and family environment) and internal factors (e.g., psychosocial characteristics and emotions) that influence individual dietary pattern.
As modeling the dynamics of eating behavior is methodologically challenging, my second stream of research pushes forward cutting-edge computational methodologies for the quantitative analyses of complex social phenomenon.
Implementing my theory and methodology contributions into marketing practices, the third stream of my research studies consumers' preference of healthy/unhealthy food with a focus on the interaction between emotions, intuitive beliefs, and marketing cues.
Supervising undergraduate students' research projects (4th year project):
Jamieson, Shelby: Can corporate social responsibility and social relationship attributes embedded in comfort food promotion impact consumer attitudes toward purchase intention and enhance emotional consequences
Ransome, Alana: Effectiveness of Communicating Food Waste Issues through Musical Presentation. Cross-disciplinary research project: Co-supervised by Dr. Chibuike Udenigwe
Keddy, James: Factors affecting consumer purchase intention toward functional foods. (Dr. Gerry W. Friars Undergraduate Research Award).
Zhang, Qiang: The impact of stress on dietary pattern and eating habits of university students.
Chen, Yinghong: The influence of restrained eating and social context of meals on dietary patterns for university students.
Bouchie, Brittany: Exploring the impacts of video game usage on the eating habits of young adults. (see her 4th year project experience)
Swetnam, William: The effects of video gaming on food consumption: a literature review. 
Li, Hao: The influence of "energy star" on consumers' purchase decision: comparing hedonic products versus utilitarian products.
Xu, Dujian: Save the best for last: The importance of ending hedonic experience on the post-consumption evaluation to consumed foods.
Li, Mingrui: Critical literature review: The influence of Chinese immigrant consumers on the Canadian retailing market. Co-supervised by Dr. Diane Dunlop
EXTERNAL RESEARCH GRANT
Co-applicant of a 5-year SSHRC Partnership Development Grant (2015): FLEDGE - Food: Locally Embedded, Globally Engaged. $1,576,000 (include in-kind); 35 co-applicant and collaborators.
Co-applicant of a 3-year SSHRC Partnership Development Grant (2013): A Convergent Innovation Coalition for Sustainable Prosperity: Development Work for Agri-Food Systems. $197,000; 11 co-applicants.
Co-applicant of a 5-year SSHRC Insight Grant (2013): Paths of convergence for agriculture, health and wealth: Foundational work for a Trans-disciplinary whole-of-society paradigm in food and nutrition context. $354,517; 8 co-applicants.
Publications
Book Chapter
Lu, J., Faber, A. & Dubé, L. (2013) An evidence-based approach to the nutritional quality of home meals: Exploring emotional reinforcement and attachment style as underlying mechanisms. Diet Quality: An Evidence-Based Approach, eds. Preedy, V., Springer Science+Business Media.
Refereed Publications
Lu, J., Pan, J., Zhang, Q., Dubé, L., & Ip, E. (2015) Reciprocal Markov modeling of feedback mechanisms between emotion and dietary choice using experience sampling data. Multivariate Behavioral Research. In print.
Huang, L. & Lu, J., (2015) The Impact of Package Colors on the Perception of Food Healthiness and Purchase Intention. Journal of Food Products Marketing. In Print.
Lu, J., (2015) The effect of perceived carrier-ingredient fit on purchase intention of functional food moderated by nutritional knowledge and health claim. British Food Journal. 117(6), in print.