Leslie A.
MacLaren
Professor, Animal Physiology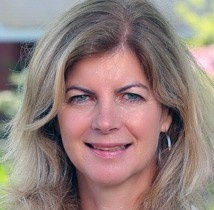 Department of Animal Science and Aquaculture
Email:
leslie.maclaren@dal.ca
Phone:
(902) 893.6645
Mailing Address:
Haley Institute
Agricultural Campus
Dalhousie University
PO Box 550 Truro, NS
B2N 5E3 Canada

Research Topics:
Agricultural genomics
Agriculture
Agroecosystems
Animal Physiology
Cell and Molecular Biology
Food and Culture
food and health
Nutritional supplementation
Physiology
Placentation
Pregnancy
reproductive hormones
ruminants
Sustainable Agriculture
Education
B.Sc (Agr.), Animal Science, University of Guelph
M.Sc., Animal Genetics, University of Alberta
Ph.D., Animal Physiology, University of California, Davis
Teaching
My teaching focuses on physiology - how animals work - and in particular on how cells and body systems communicate with one another. Whether the course is for technician students or postgraduate M.Sc. students, I like to emphasize the relationship between the basic mechanisms that control a physiological process and how our management, genetics and the environment affect those mechanisms.
Scholarly interests

Agriculture and its place in society
Reproductive physiology
Within the agricultural sciences, my interests are focused on physiology, or how animals work - and in particular on how cells and body systems communicate with one another:
Endocrine & paracrine control of pregnancy recognition and establishment
Intercellular signaling during embryo attachment in ruminants
Nutrition and other management effects on fertility, particularly omega-3 fatty acid effects
Reproductive longevity
Pregnancy diagnostics
Publications
L.A. MacLaren, T.R. Bilby, F. Michel, A. Guzeloglu, C.R. Staples and W.W. Thatcher. 2011. Supplementation of dairy cows with bovine somatotropin or omega-3 rich fish oil affects the endometrial expression of peroxisome proliferator-activated receptors. Eurasion J. Vet. Sci., 27(4):207-218

 [

Link

].

K.E. Glover, S. Budge, M. Rose, H.P. Rupasinghe, L. MacLaren, J. Green-Johnson, A.H.Fredeen. 2012. Effect of feeding fresh forage and marine algae on the fatty acid composition and oxidation of milk and butter. J. Dairy Sci., 95(6):2797-809 [Pubmed 22612917].
William W. Thatcher, Flavio T. Silvestre, Todd R. Bilby, Charles R. Staples, Jose E. P. Santos, Maurico E. Benzaquen, Carlos A. Risco and Leslie A. MacLaren. 2007. Nutrient regulation of hormonal, humoral and cellular responses in postpartum lactating dairy cows: Building blocks for restoration of fertility? In Recent Advances in Animal Nutrition – 2006. Garnsworth PC, Wiseman J, editors. Nottingham University Press. pp 37-59 [Link].
Lapointe J., M. Roy, I. St-Pierre, S. Kimmins, D. Gauvreau, L.A. MacLaren, and J.F. Bilodeau. 2006. Hormonal and spatial regulation of nitric oxide synthases (NOS) (neuronal NOS, inducible NOS, and endothelial NOS) in the oviducts.Endocrinology, 147(12):5600-10 [PubMed 16935840].
T. R. Bilby, A. Guzeloglu, L.A. MacLaren, C. R. Staples and W. W. Thatcher. Pregnancy, bovine somatotropin, and dietary n-3 fatty acids in lactating dairy cows: II. Endometrial gene expression related to maintenance of pregnancy. J. Dairy Sci. 89:3375-8 [PubMed 16899670].
L.A. MacLaren, A. Guzeloglu, F. Michel and W.W. Thatcher. 2006. Peroxisome proliferator-activated receptor (PPAR) expression in cultured bovine endometrial cells and response to omega-3 fatty acid, growth hormone and agonist stimulation in relation to series 2 prostaglandin production. Domestic Anim. Endocr.. 30(3):155-69 [Pubmed 16154718].
Parent, M., E. Madore, L.A. MacLaren and M.A. Fortier. 2006. 15-Hydroxyprostaglandin dehydrogenase in the bovine endometrium during the oestrous cycle and early pregnancy. Reproduction 131(3):573-82. [PubMed16514200].