Events, By Category and Date:
»
Go to news main
WHO Issues New Recommendations on Human Genome Editing for the Advancement of Public Health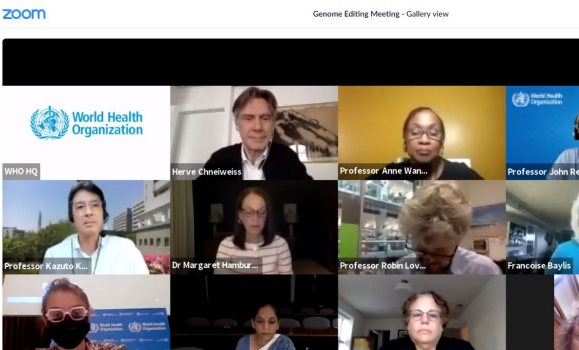 Two new companion reports released today by the World Health Organization (WHO) provide the first global recommendations to help establish human genome editing as a tool for public health, with an emphasis on safety, effectiveness and ethics.

The forward-looking new reports result from the first broad, global consultation looking at somatic, germline and heritable human genome editing. The consultation, which spanned over two years, involved hundreds of participants representing diverse perspectives from around the world, including scientists and researchers, patient groups, faith leaders and indigenous peoples. 
Read more...
Meeting recording
Reports launch – Human Genome Editing: A Framework for Governance and Recommendations, July 14, 2021. 
Moderator: Professor John Reeder, Director Research for Health , WHO
Panellists: Françoise Baylis and other members of the WHO Expert Advisory Committee on Developing Global Standards for Governance and Oversight of Human Genome Editing"