Events, By Category and Date:
»
Go to news main
Françoise Baylis—On her book ALTERED INHERITANCE: CRISPR AND THE ETHICS OF HUMAN GENOME EDITING
Posted by
nte
on February 5, 2020 in
In Print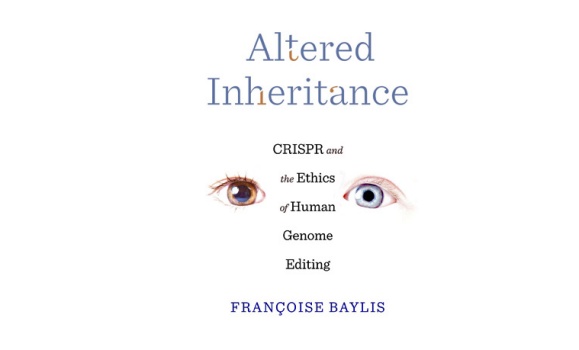 Baylis, F. (5 Feb 2020). On her book Altered Inheritance: CRISPR and the Ethics of Human Genome Editing. Rorotoko.
In a nutshell
On December 30, 2019, the Chinese scientist Jiankui He was sentenced to three years in jail and fined three million yuan. His crime? Creating the world's first CRISPR-edited babies. My book Altered Inheritance offers an ethical perspective on the science and politics leading up to the births of these children.
CRISPR (pronounced "crisper") is the acronym for clustered regularly interspaced short palindromic repeats. This new technology allows scientists to remove, add or alter DNA in living organisms. Scientists are excited about this technology because it is faster, more accurate, more efficient and cheaper than previous genome editing technologies. ...Read more