Events, By Category and Date:
»
Go to news main
Book Launch — Altered Inheritance: CRISPR and the Ethics of Human Genome Editing
Posted by
nte
on September 12, 2019 in
In Print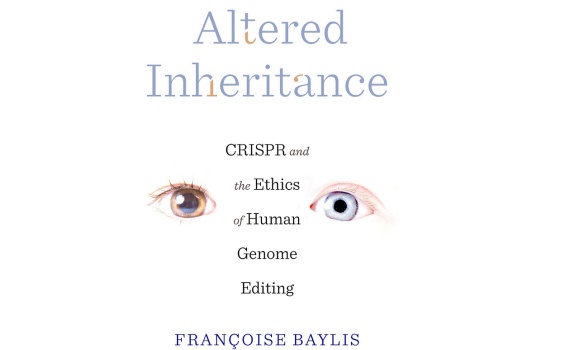 Thurs. 12 Sept 2019 (6:30PM-8:00PM)
Paul O'Regan Hall│Halifax Central Library│5440 Spring Garden Rd.
Come early, seating is limited. No reservations.
Come listen to Dr. Françoise Baylis (University Research Professor, Dalhousie) read from her new book, followed by an interview with former CBC Maritime Noon host, Costas Halavrezos. After this, Costas will moderate an open discussion with lots of time for you to put your questions and comments to the author.
Copies of the book will then be made available for purchase (from 8:00PM-8:45PM) along with complimentary refreshments. At this time, Françoise will be available for signing your personal copy.
Synopsis
Science fantasy has officially become science fact: we are now capable of editing human DNA. 

It may soon be possible to cure terminally ill patients, and couples carrying life-threatening diseases may one day be able to give birth to genetically modified babies. 

Is this the future we want? Who decides?
In Altered Inheritance : CRISPR and the Ethics of Human Genome Editing bioethicist and World Health Organization expert advisor Françoise Baylis engages these and countless other questions.