Events, By Category and Date:
»
Go to news main
Choosing Down Syndrome: Why More People Should Choose to Have Children with Down Syndrome
Posted by
nte
on March 19, 2018 in
Cafes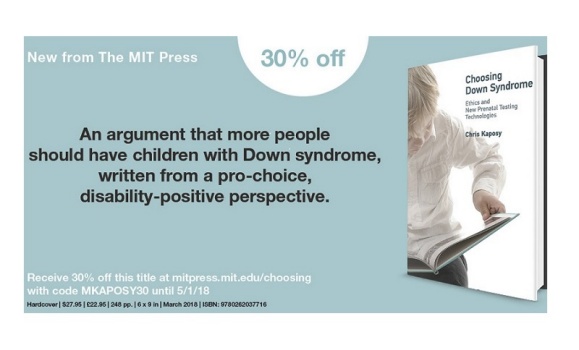 Click here to find out more about the book and how to order it.
Café Scientifique
Mon. 19 March 2018 (7:00PM-8:45PM)
The Nook│2118 Gottingen St, Halifax
Come early. Seating is limited. No reservations.
Join Facebook posting for this event
Download event poster
Summary
Drawing on his forthcoming book, Choosing Down Syndrome: Ethics and New Prenatal Testing Technologies, bioethicist Chris Kaposy will discuss the benefits that families enjoy when they bring children with Down syndrome into the world. Parents of children with Down syndrome have written extensively about their experiences, and social science research shows that people with Down syndrome typically have high levels of well-being, and that their families function well. These sources show that bringing a child with Down syndrome into the world can be positively transformative.
Biosketch
Chris Kaposy is an Associate Professor of Bioethics in the Faculty of Medicine at Memorial University in St. John's, Newfoundland. He has research interests in cognitive disability and bioethics. Dr. Kaposy is also a clinical ethicist with the Provincial Health Ethics Network of NL.
Sponsors