IC3RG Student Success
»
Go to news main
IC3RG Student Success
Posted by
Kaitlin Sibbald
on March 19, 2018 in
News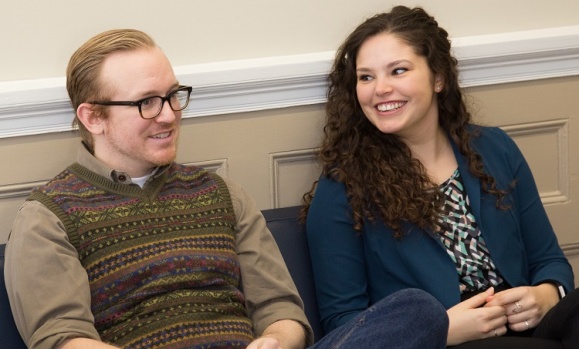 March has proven to be a busy month for IC3RG members. Thesis and proposal defences, conference presentations, and panel discussions were just a few of the highlights so far this March, and the month isn't over yet!
On March 2nd, 2018, Alysia Robinson successfully defended her thesis proposal, entitled, Community Variation in Hospital Length of Stay: an Indicator of Community Care Integration.
Two weeks later on March 14th, Mike Reid followed by successfully defending his masters thesis, entitled, Small Area Rate Variation in Unplanned Repeat Hospitalization in Nova Scotia.
Both Mike and Alysia, whose research use innovative methodologies to help understand patterns of healthcare use in Nova Scotia and work towards improving the healthcare system are part of the department of Community Health and Epidemiology.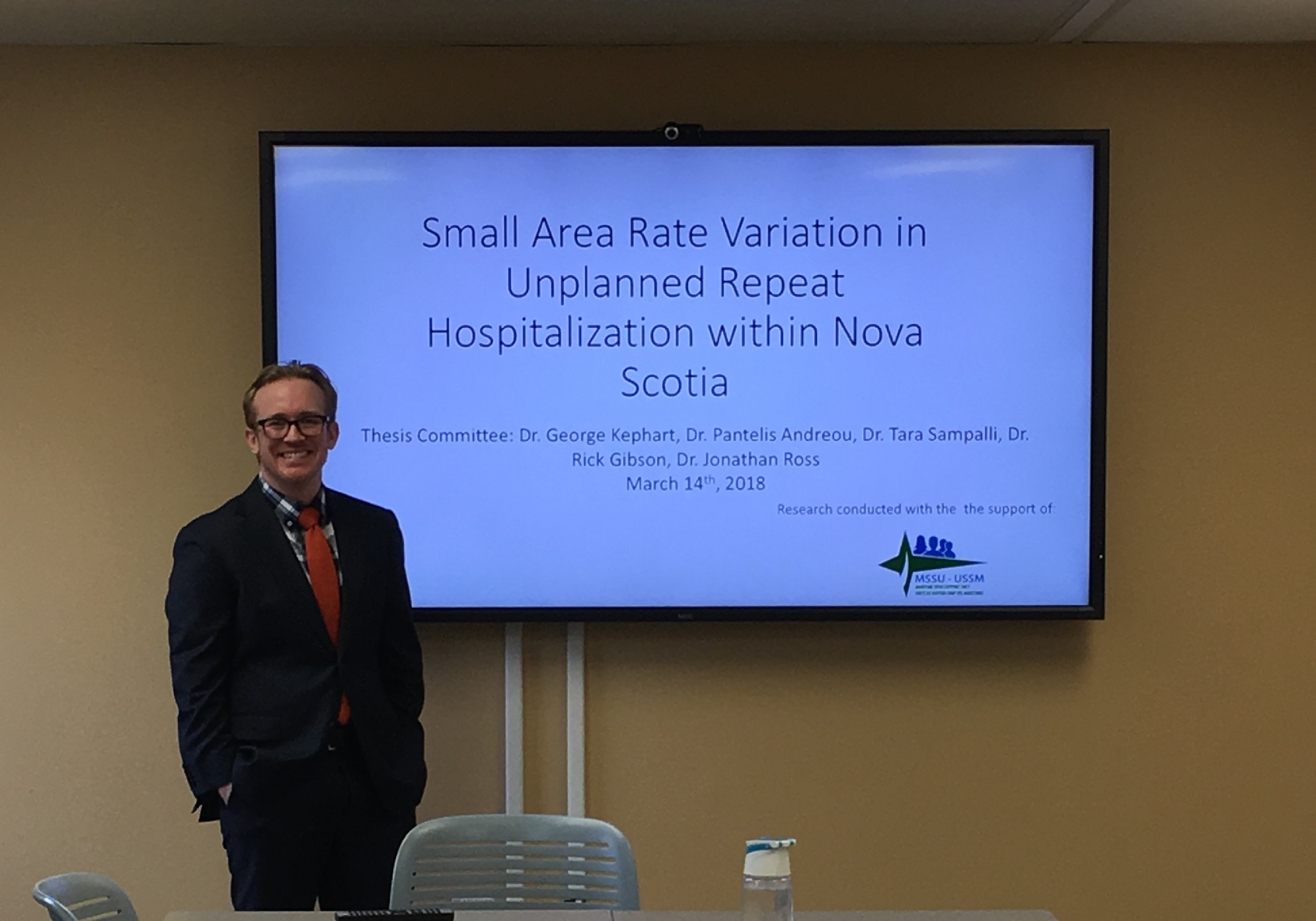 You may also have spotted IC3RG members at the 2018 Crossroads Interdisciplinary Health Research Conference on March 9th and 10th, 2018. Kicking off the conference, Kylie Peacock, sat on a panel discussing access to health services in Nova Scotia. 
A presentation by Yaser Alnasery on the subject of technology used for reading by people with low vision, and poster by Alysia Robinson were also featured at the conference.
Congratulations on your success this month!