Sable Island
Sable Island's unique ecosystem
Sable Island is a small, low-lying, barrier-type island located 150 km off the east coast of Nova Scotia, Canada in the Northwest Atlantic Ocean (43.93oN, 59.91oW) . Constantly shifting dunes and sandy beaches dominate the crescent shaped landscape.  Referred to as the "graveyard of the Atlantic", the island is associated with over 350 shipwrecks, which motivated its establishment as Canada's first life saving station. The island is currently home to a unique ecosystem consisting of over 500 wild horses, endangered seabirds, and the world's largest breeding population of grey seals. Sable Island was established as a Canadian National Park Reserve in 2013 due to its extensive human history and ecosystem. Further information on Parks Canada's ecosystem management initiatives for the island can be found on their website.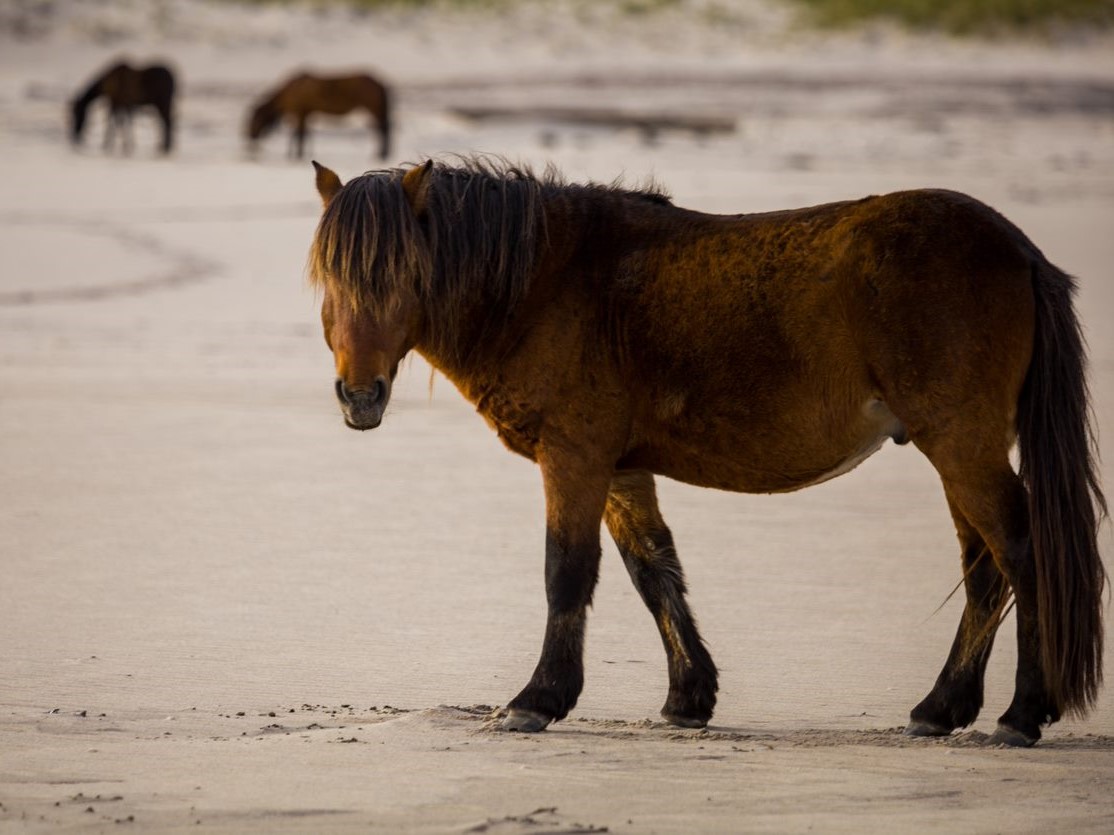 Vulnerable freshwater resources on Sable Island
Sable Island's ecosystem relies on freshwater sourced from precipitation that infiltrates into the highly permeable sands. This freshwater is stored in a lens shaped zone of fresh groundwater that floats above denser seawater. The fresh groundwater lens intersects the land surface in topographic depressions and forms small ponds that support the island's wildlife. The recent decline or disappearance of these critical ponds raises questions about the future of the island's freshwater and ecosystem.
Waves and tides batter the island's coast, and hurricanes and other storms cause extensive seawater flooding on the island's beaches. Coastal flooding has the potential to salinize the island's surface and subsurface freshwater resources. The remote location of Sable Island and observations of declining freshwater provided the motivation to establish a near real-time wireless monitoring network.

Installation of a wireless sensor network on Sable Island
The Dalhousie Coastal Hydrology lab is currently working to deploy and maintain an inexpensive wireless sensor network that enables near real-time ocean and hydrologic monitoring using wave buoys and pond and groundwater sensors. The monitoring system will be valuable to island stakeholders and will make Sable Island remotely accessible. 
Wireless wave monitoring
In partnership with the Ocean Tracking Network and the Ocean Frontier Institute, wave buoys have been deployed off the south beach of Sable Island to track ocean wave conditions. These buoys monitor wave height, period, and direction. Data are transmitted via satellite and are accessible via this dashboard. These buoys allow us to monitor wave conditions in near real-time and understand the hydrodynamic forcing driving coastal flooding and erosion. 
Wireless pond monitoring
In September 2022, we installed a Campbell Scientific (and RiOT technology) wireless sensor network for real-time monitoring in three surface water ponds. The control system was deployed on the West Lighthouse (below, left). A specialized data logger sends commands to "motes" (top right) that control sensors installed in the ponds (bottom right) to monitor temperature, water level, and electrical conductivity (salinity). A specialized satellite transmitter wirelessly sends the data to the GOES satellite system where it is integrated and plotted on our Campbell Cloud website. On this dashboard (at this link, if needed, click on the dashboard symbol on the upper left) you can view recent climate data (air temperature and relative humidity) and the levels, temperatures, and conductivities (proxy for salinity) of the three ponds.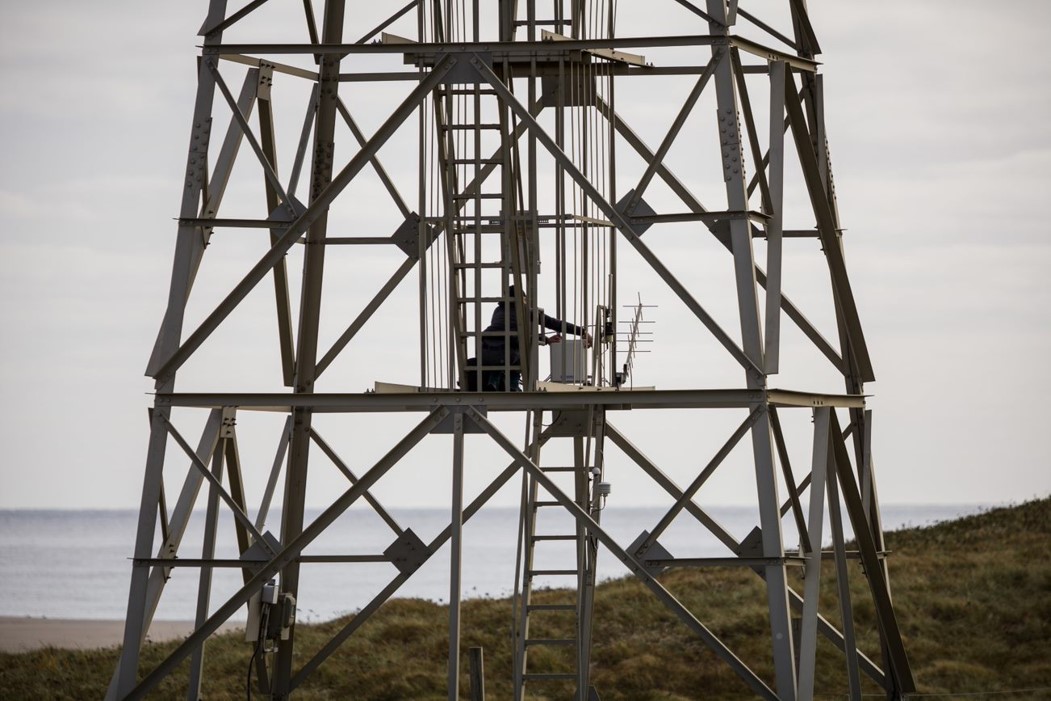 Wireless aquifer monitoring
Existing monitoring wells close to the cluster of infrastructure on Sable Island were installed with wireless sensors to track groundwater levels. These were designed from recent work by the N.S. Geological Survey through the use of an ultrasonic sensors with an Internet-of-Things device to transmit the data through wifi. Data from these sensors will be accessible through a link to be added to this page later in 2022.