Video and Essay Contest
Congratulations to the 2016 winners
Video contest:
Liana Di Iorio, Heather Doran, Russell Goulet, and Eduardo Lafleur from Concordia University
Essay contest:
Patrick Brousseau from Dalhousie
2015 Winners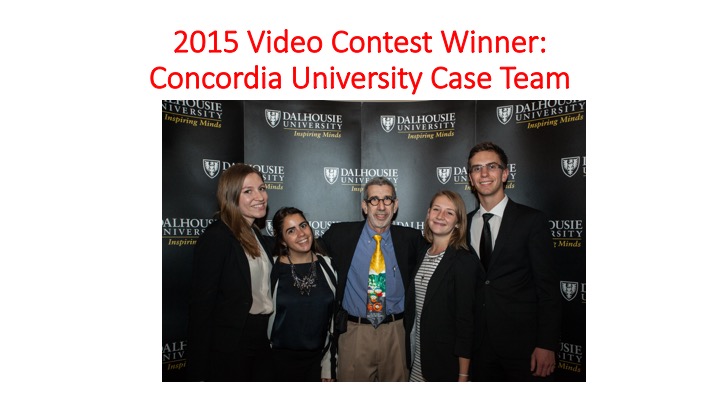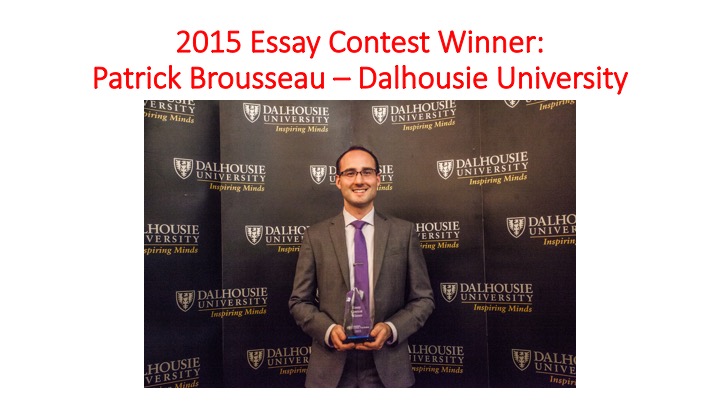 About
The Scotiabank Ethics in Action Video and Essay contests are intended to showcase the ethical reflections of outstanding business and management students from across Canada. The contests are open to all graduate and undergraduate business and management students across Canada.
Task
Reflect on the role of ethics and ethical leadership in business to craft a response that provokes the audience to think differently about ethical leadership
Requirements
Videos: 4 minutes maximum; 1-5 participants per submission
Essay: 1,000 words maximum; 1 participant per submission
Submitting Your Entry
Submissions are due October 28, 2016 at 11:59 pm EST. Award presentations will take place at the 2016 Ethics in Action Closing Ceremonies, on the evening of November 5th.

Please submit your entry to EthicsInAction@dal.ca, with the email labelled "EIA | Essay Contest Submission (Last Name)" or "EIA | Video Contest Submission (Last Name)" as appropriate. In the submission, include the names and contact information for all participants.
This contest is open to anyone interested in submitting an entry - You do not have to be a part of the Ethics in Action Case Competition/Conference to enter your submission.
If you have any questions, please contact us at EthicsInAction@dal.ca.
Read the Video/Essay Video/Essay Assessment Criteria [PDF - 148 kb].
We look forward to receiving your entries!