Nominate Now
Ethical Leadership Award
The Scotiabank Ethical Leadership Award recognizes ethical leaders from across Canada who, through their actions and decisions, have demonstrated character, courage and adherence to ethical principles. Leaders from any sector—public, private or not-for-profit, are eligible to be nominated. The winners will serve as an inspiration to other practitioners and to today's business students.
Nominate an Ethical Leader Now
Nominations for the 2017 Ethical Leadership Award will close on June 30, 2017, at 4:00 PM Atlantic time.
2016 Recipient: Anna Tudela

Previous Recipients:
2015: Irwin Cotler  
2014: Richard Pound  
2013: Chief Phil Fontaine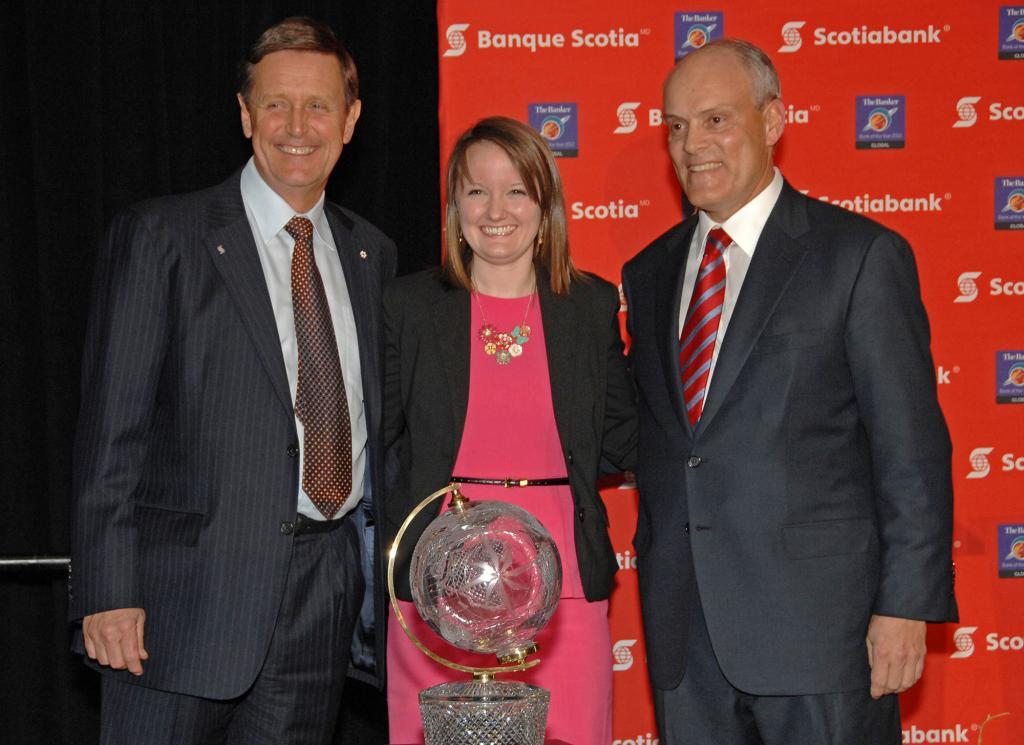 Scotiabank CEO, Rick Waugh; Rowe School of Business student, Rebecca Rogez; and Scotiabank President, Brian Porter, unveil the Ethical Leadership Award.