DOHM Research
We study how biomechanical factors interact with obesity, female sex, and physical activity in OA development and progression.
Research Themes
Knee Osteoarthritis
Motivation: Osteoarthritis is the leading cause of disability in Canada and worldwide. The knee is the most affected joint. Nova Scotia has the highest provincial incidence rate of osteoarthritis in Canada.
Early/Moderate OA Development, Progression and Management: cross-sectional and longitudinal progression models to understand how biomechanics and neuromuscular factors change (during gait in particular) with knee OA severity and progression
Risk Factors: research into how obesity, female sex, and in vivo measurements of physical activity interact with biomechanics in OA development and progression

Knee Surgery: changes in joint and muscle level mechanics before and after total knee arthroplasty surgery

Biomechanical Statistical Modeling
Principal Component Analysis (PCA) is a data reduction technique which we employ to help reduce the dimensionality of our biomechanical data sets.
Using PCA we can begin to develop statistical models using the most important biomechanical metrics and patterns. Once identified, these metrics can then be used to develop more simple clincial assesment tools.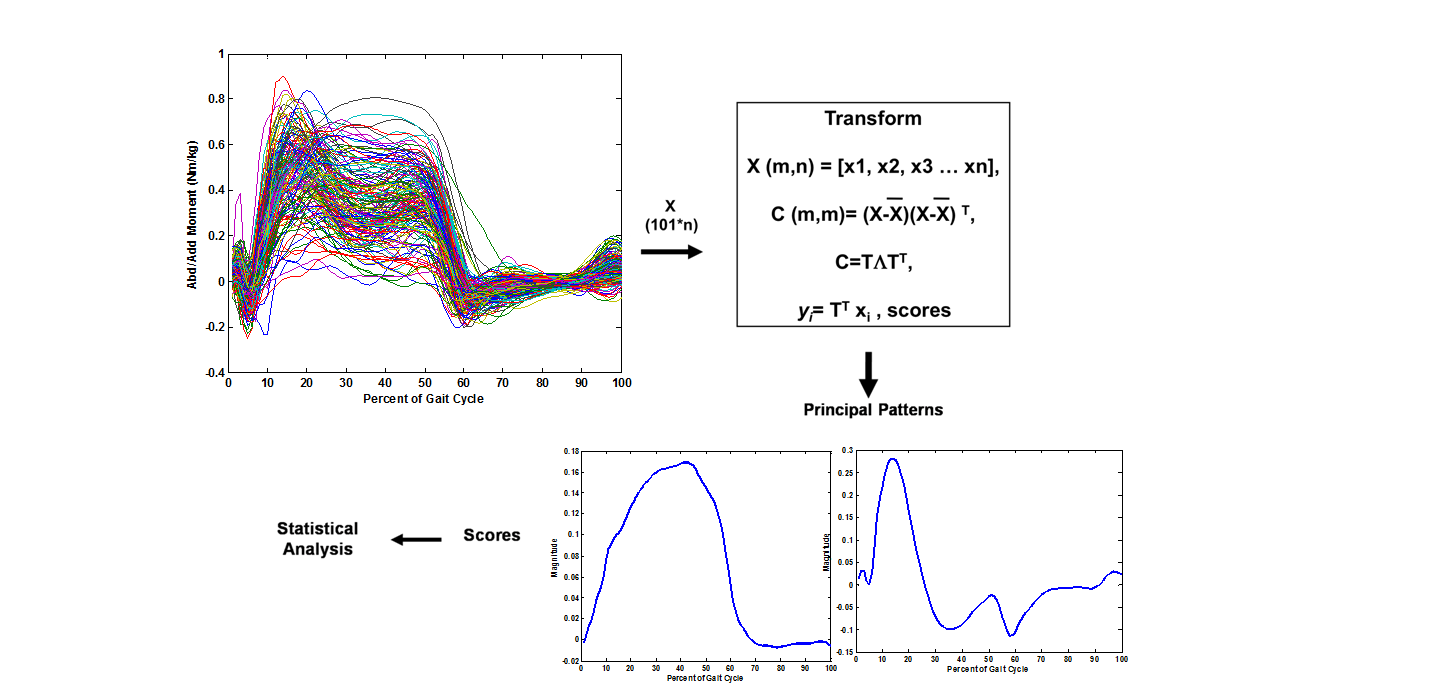 Other Emerging Musculoskeletal Injury/Disease
Hip Osteoarthritis
Scoliosis
Slipped Capital Femoral Epiphysis
Running Biomechanics (in collaboration with University of Cape Town, South Africa)