EUROPEAN UNION TRADE AND ECONOMIC RELATIONS: TRANSATLANTIC AND GLOBAL CHALLENGES
The Jean Monnet European Union Centre of Excellence invites you to a multidisciplinary workshop.
This workshop will feature in-person and online presentations from academics and practitioners from Europe, Asia and North America. Check out the JMEUCE website for the workshop programme, speaker profiles and poster.
Please join us for some or all of this event, in person at Dalhousie or via Zoom.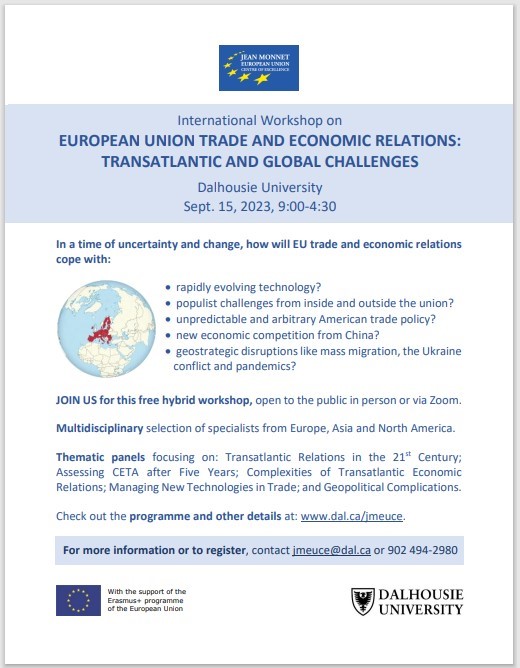 Category
Lectures, Seminars
Time
Starts:
Ends:
Contact
For more information or to register, contact jmeuce@dal.ca or 902 494 2980.
EUROPEAN UNION TRADE AND ECONOMIC RELATIONS: TRANSATLANTIC AND GLOBAL CHALLENGES