What Next? The World after 2020
CSSD invites you to join a panel of experts—Aaron Ettinger, Anders Hayden, Andrea Lane, and Leah Sarson—to reflect on the global implications of the US election, Monday, November 16, at 7:00pm AST.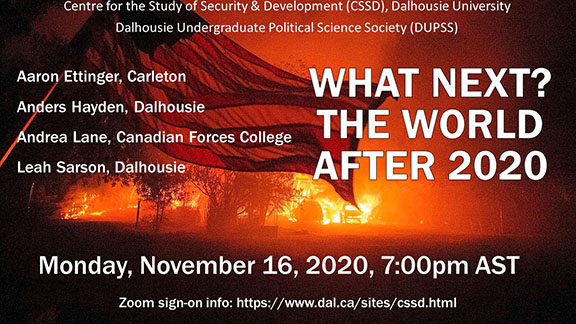 Time
Starts:
Ends:
Location
Join Zoom Meeting
https://us02web.zoom.us/j/9143055485?pwd=dWVVU0VxOEJuTHdNZnkyeVBxNXlidz09

Please email centre@dal.ca to register for access.

Additional Information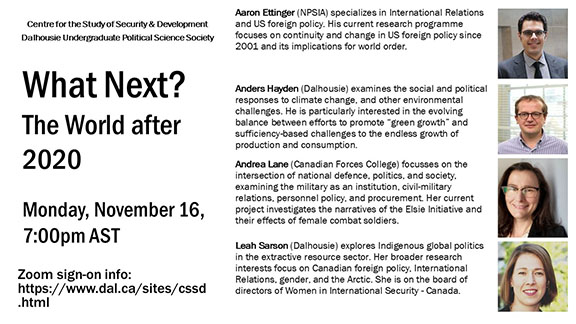 Contact
Contact
Mary Okwese
_______________________________________________________________________________________
Administrative & Graduate Secretary
Centre for the Study of Security and Development (CSSD)
T: 902.494.3769 F: 902.494.3825
mokwese@dal.ca | centre@dal.ca | psgrad@dal.ca | www.dal.ca/cssd | www.dal.ca/politicalscience

What Next? The World after 2020