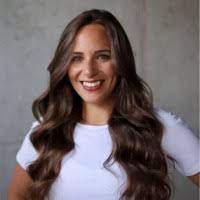 October 24 marks the beginning of international Open Access Week, a time of year intended to raise awareness of the importance of removing barriers to research so it can have the greatest impact.
While Dalhousie Libraries supports open access all year round, we are observingOpen Access Week this year with an interview with Julia Kontak, a PhD student in Health and managing editor of the Healthy Populations Journal, to talk about open access.
The interview, conducted by Melissa Rothfus, Scholarly Communications Librarian with Dal Libraries, has been edited for clarity and length.
Please tell me about yourself, and your role at the Healthy Populations Journal?
I'm a PhD student in Health at Dalhousie University with a specific focus on school health promotion. I came back to Dalhousie last year after working for six years in what I like to call the crossroads of academia and policy and practice. And before I went into those roles, I did my M.A. in Health Promotion at Dal. During the time when I was working, I really enjoyed using my research skills to inform policy and practice and make sure that the evidence that we produced was getting into the hands of the people that needed it most.  When I went back to my PhD, I got the opportunity to become the Managing Editor of the Healthy Populations Journal (HPJ).
What are the benefits of open access publishing?
The main advantage is that it's easier for people that need the information to get their hands on it.  I had the opportunity to work at NSHRF (Nova Scotia Health Research Foundation) before it became Research Nova Scotia and we realized that some people we were working for in the provincial government didn't even have the opportunity to read these papers related to issues they were working on because of paywalls.
Because of that, a lot of funding bodies are saying that it's necessary to make the results of publicly funded research open access, so compliance with that is a factor as well.
Can you please tell me a bit about the Healthy Populations Journal?
My supervisor, Dr. Sara Kirk is the Scientific Director for the Healthy Populations Institute (HPI) here at Dalhousie. HPI is a multi-faculty research institute at Dalhousie University that aims to improve population health and health equity across Atlantic Canada. One of the initiatives to come out of the Institute is the HPJ which is a fully student-led journal, first co-developed by current Co-Editor-In-Chief, Christie Stillwell and former Managing Editor, Sara Brushett.
What are the goals of the journal?
The goals of the journal are based on promotion of population health and health equity research. Underpinning that is the Healthy Populations Competency Framework. We also ask for all authors to align their work to either one of the United Nations 17 Sustainable Development Goals or one or more of the Healthy Populations Institutes five flagship project themes. Also, as a student-led journal, a secondary goal is to provide the opportunity for students to have a positive, constructive experience with the peer review process.
How does open access tie into the journal's stated goal/s?
As a journal that publishes on health equity, we cannot ignore that there are also inequities when it comes to publishing in and of itself – that's when open access matters. We want this to be an opportunity for students to publish and have their work freely available. And we don't want to only just publish traditional research articles, but we're really trying to promote different types of knowing. We'll publish and review infographics, poetry, art, other visual depictions of knowledge.
Because our goal is to be able to share knowledge – and one of our main principles is knowledge translation and knowledge exchange – that makes open access vital. It allows us to share with people that might not have the opportunity to access subscription databases. Population health and health equity research often can be community focused and may involve working with stakeholders who don't have access to journals that are not open access, that is important.
Students also don't always have many resources available to do other forms of knowledge translation work, therefore, an open access journal article can be a means of sharing information freely as a first step in their knowledge sharing journey.
Are there any downsides to open access publishing?
The downside is that for many open access journals there are very expensive fees to publish. Fortunately, the Healthy Populations Journal has funding to support copy editing, the platform used is provided by Dalhousie Libraries, and the labour is provided by volunteers so authors don't have to pay to publish in HPJ. We really don't want to put up those boundaries.
Another issue is, that while it's great that open access allows people to read articles, at the end of the day, not everyone has the background to fully understand or interpret the information that is often written in an academic style specific to a person's content area. Knowledge translation strategies that adapt research findings into different formats such executive summaries or infographics are still very important to ensure research can be translated into everyday language understood by the target audience.
How does open access publishing affect the world outside of academia?
The kind of research we aim to publish is often very applied to everyday issues and pressing topics.  We need this knowledge to not just stay on a shelf or locked up on a website where you have to pay to access it. Open access helps with the hurdles of just getting evidence into practice. There are more steps, but the first is having the information available so we can continue to bridge that knowledge gap.
We're excited about two special partnerships that are happening: one with the Atlantic Indigenous Mentorship Network will result in a special issue on Indigenous health and the other with The Canadian Association for Health Services and Policy Research (CAHSPR) student working group specifically focusing on health equity. For further information on these special issues and on the journal, you can visit: https://ojs.library.dal.ca/hpj/index