Today@Dal
»
Go to news main
Pets of Dalhousie: Meet Metadata Futurecat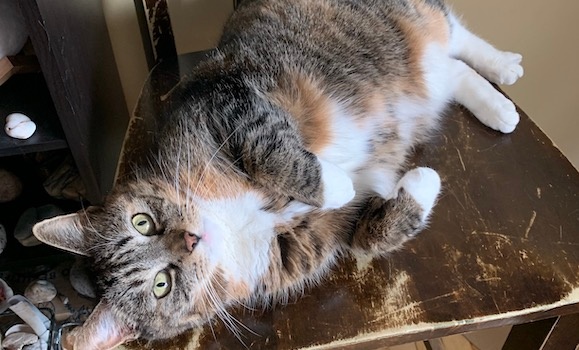 Metadata Futurecat lives with Nicole Maunsell, communications manager with the Faculty of Management.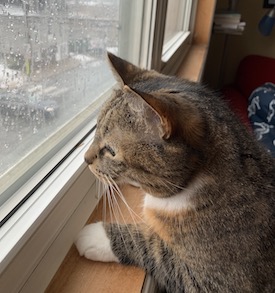 Name: Metadata Futurecat, named because I had just graduated from library school where metadata was a buzzword.
 
Nickname: Meta, Mrs. Purr.
 
Species/breed: Domestic shorthair feline.
 
Age: 11
 
Fave food: We're currently in a fight about whether my palm plant is for cats to chew on.

Special tricks: Has trained me to aim the laser pointer exactly where she wants to chase it to.
 
Best quality: Excellent napping buddy.

Don't forget to check out the previous pets we've featured in this space this month — Penny, Toby, Lily and Luna, Moo-Joe, Mudkip, Rocky and Angus — as well as pets from previous months:

The month in pets: January

The month in pets: February

The month in pets: March

The month in pets: April