Today@Dal
»
Go to news main
Kudos: Afua Cooper receives Beacon of Freedom Award for children's book on slavery
Posted by
Communications and Marketing
on September 26, 2012 in
Kudos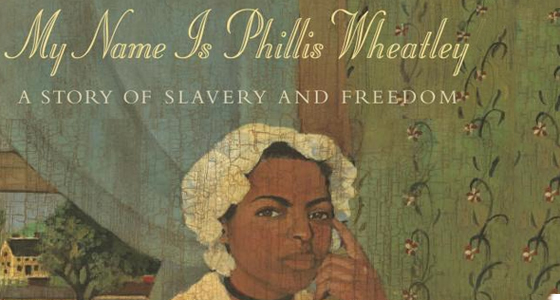 It's an award celebrating literature for children, chosen by children.

Afua Cooper, Dalhousie's James R. Johnston Chair in Black Canadian Studies, has received the Beacon of Freedom Award for her book My Name is Phillis Wheatley. The award, chosen by grade 4-6 students through the Williamsburg Library in Virginia, champions a book that introduces American history to children in a historically-accurate and engaging manner.

The book is a fictional novelization of the life of Phillis Wheatley, a real-life slave girl who became a renowned poet.

"I'm a historian of slavery, and the times when we talk about it, it's often about adult males," says Dr. Cooper. "But fully one-third of the people on slave ships and plantations were children. I wanted to dive into that experience."

Wheatley became famous at the age of 14, and her work was influential in the abolitionist movement — an example of the creativity and talent that was being stifled through slavery. Dr. Cooper wanted to share more of the story. "I felt the best way to tell a hard story to a child is in the voice of a child," she says.

Dr. Cooper will receive the award at a ceremony in Virginia next month.

"It means a lot to me. It's a tremendous honour, especially since it was chosen by the children of Virginia."

Dr. Cooper is also the author of a young adult historical novel about Henry Bibb, a Kentucky fugitive slave who lived in Canada and founded the country's first black newspaper. Dr. Cooper did her PhD dissertation on Bibb's life and impact.