Research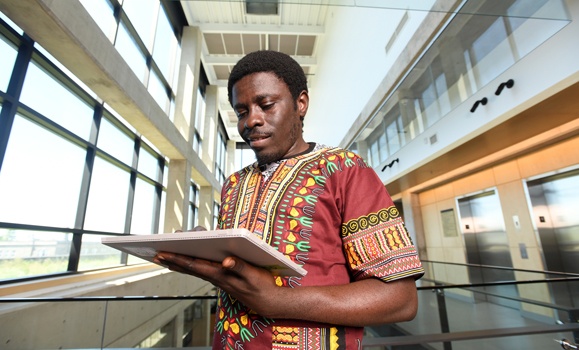 By developing an app-based video game, Dal Computer Science researchers are hoping to use fun, educational technology to help slow the spread of HIV and other sexually transmitted diseases in West Africa. Read more.
Featured News

New research by Dal biologist Aaron Macneil has identified a surprising link between rat populations and coral reef health, suggesting that rat control should be an urgent conservation priority on many remote tropical islands.

We're drowning in plastics, writes Dal prof Tony Walker. With governments setting un-ambitious targets, corporations are now listening to consumers who are demanding less plastic packaging and food containers.
This fall, the Ocean Frontier Institute bring researchers from across Atlantic Canada and beyond together for Ocean Frontier 2018. Here are 10 reasons to consider attending the conference.
Archives - Research