Research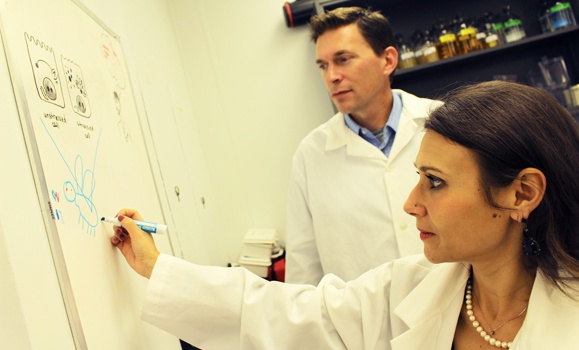 Equipment funded by the Dalhousie Medical Research Foundation's Molly Appeal has attracted immunity scientist Francesca Di Cara to Dal. More than 30 Dalhousie Medical School researchers are set to benefit from this year's campaign. Read more.
Featured News

Wednesday, October 3, 2018
Jennifer Llewellyn, the Yogis and Keddy Chair in Human Rights Law, has received a SSHRC Impact Award in the Connection category for her unique collaboration to help integrate restorative approaches to justice throughout Nova Scotia — informed and strengthened by university research.

Researchers from Dalhousie's Faculty of Health are part of a new national study looking at physical literacy — not just fitness or motor skill, but the broader motivation, knowledge and understanding about physical activity.

Tuesday, September 25, 2018
To save the North Atlantic right whale, researchers need better data. That's why Dalhousie's Whale Habitat and Listening Experiment (WHaLE) team brought together a number of federal agencies for a unique collaboration designed to collect the most multifaceted dataset to date about the endangered species.
Archives - Research