Research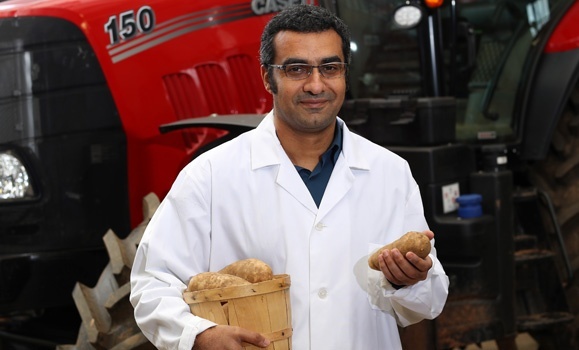 Ahmad Al-Mallahi, who joined Dal's Faculty of Agriculture in October, is focused on improving the efficiency of crop production operations. Read more.
Featured News

From romance to job interviews, people living with obesity are less likely to be successful, write researcher Sara Kirk and colleagues.

Almost one in five Canadians are going meatless or eating far less meat. But most establishments aren't actually targeting vegetarians or vegans, writes food researcher Sylvain Charlebois; they're chasing "flexitarians." Here's why.

Thursday, January 10, 2019
Noisy waters may be making it harder for southern resident killer whales to communicate with each other and find their food, explain Dal researchers Priyanka Varkey and Tony Walker.
Archives - Research