Research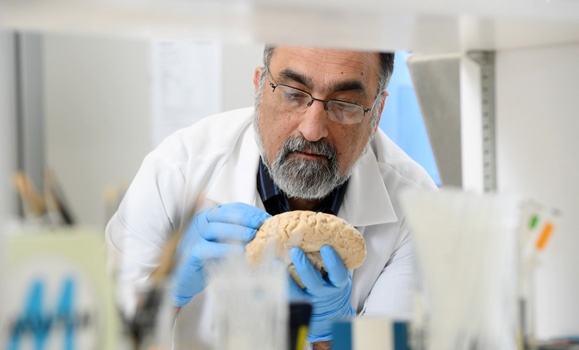 Sultan Darvesh (MD'88), Dal neurologist, is a leader in the global efforts to develop a definitive test for Alzheimer's disease during life. Read more.
Featured News

Wednesday, January 17, 2018
In the latest contribution to The Conversation from Dal researchers, Sylvain Charlebois (Faculty of Management) argues against taxing a food product like meat and that the market should evolve and allow consumers to make their own choices.

Friday, December 15, 2017
The award-winning programs created by Dal researchers David Gardner and Andrea Murphy are changing perceptions about the community pharmacy.

Wednesday, December 13, 2017
The newly released Canada's Food Price Report — built on the expertise of authors from five Dal faculties, led by Dean of Management Sylvain Charlebois — says food price increases are expected to be modest in most categories in 2018, but spending on vegetables and food in restaurants will significantly increase.
Archives - Research