Research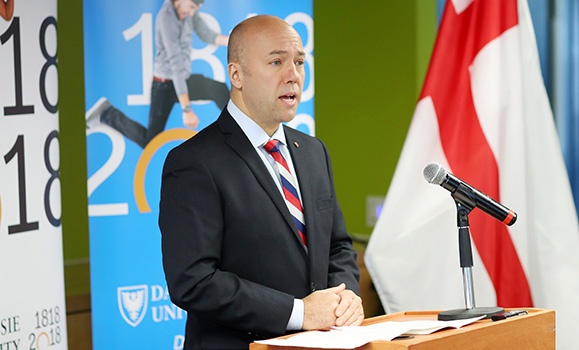 Halifax MP Andy Fillmore was on campus Wednesday, November 15 to announce $5.7 million in funding through the Social Sciences and Humanities Research Council of Canada, including $4.8 million for Dal researchers. Read more.
Featured News

Friday, November 10, 2017
Stefanie Colombo (Agriculture), Lam Ho (Science) and Johan Van Limbergen (Medicine) are named as new Canada Research Chairs, while three other Dal chairholders have been renewed.

Wednesday, November 15, 2017
Genome sequencing is transforming the way we diagnose disease. But lack of diversity in genomic data means only some Canadians will benefit from this revolutionary technology, writes Dal med student and Rhodes Scholar Michael Mackey.

A two-day event kicking off Thursday evening brings researchers like Dal's own Ingrid Waldron together with policy makers, activists and community leaders from across North America for a conversation about race, place and the environment.
Archives - Research