News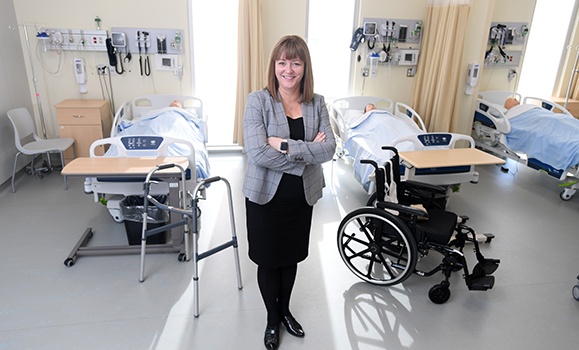 Occupational Therapy prof Diane MacKenzie has played a pivotal role in shaping interprofessional health education at Dalhousie, winning the university's top award for innovation in teaching this year for her work on developing a stroke care simulation. Read more.
Featured News

Thursday, December 14, 2017
Peteris Ustubs, the European Union Ambassador to Canada, was on campus last month for a talk sponsored by Dalhousie's Jean Monnet European Union Centre of Excellence.

Tuesday, December 5, 2017
We take a look at some of the work underway in Dalhousie Human Rights & Equity Services, from a new home on campus to programming and supports to address systemic change on campus.

Friday, December 15, 2017
Calgary's mayor, Naheed Nenshi, joined emergency managers, public servants and Dalhousie researchers and students last week on the 100th anniversary of the Halifax Explosion for a round table on emergency management.
Archives - News