News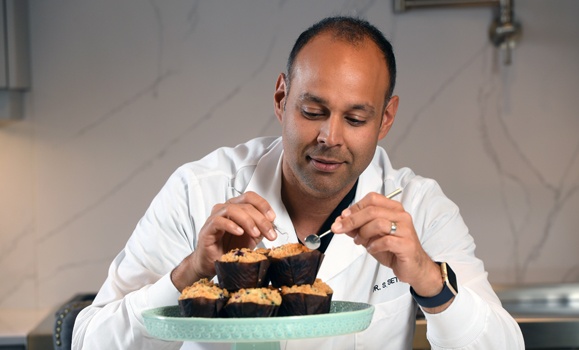 A dentist may seem an unlikely contender to be named Canada's best amateur baker, but for Sachin Seth, balancing enticing confectionery and elite dental care is second nature. Read our Q&A with the Dal Dentistry professor and contestant on the hit CBC show — and don't miss his special home baking recipe that's perfect for students. Read more.
Featured News

Thursday, September 13, 2018
Campus can sometimes feel like a place of constant change — especially when the spaces themselves are changing, too. Take a look at some of the major construction, renovation and space upgrade projects recently completed or set to wrap up soon.

Wednesday, September 19, 2018
The Dalhousie Physiotherapy Clinic celebrates its official opening, providing enhanced care, student learning and research opportunities.

Parking spots return to Halifax campuses as construction ends. Rates remain largely the same, with passes on sale as of Tuesday, August 14.
Archives - News