Media Releases
»
Go to news main
Dalhousie University announces Anne McLellan as its next chancellor
Posted by
Media Centre
on February 25, 2015 in
News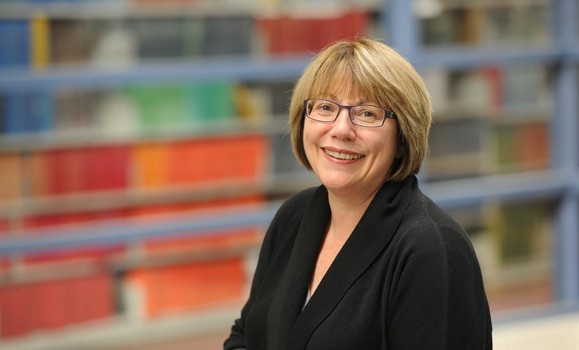 HALIFAX, N.S. – February 25, 2015 – Dalhousie University announced today that former Deputy Prime Minister Anne McLellan (P.C., O.C., A.O.E.) will become its next chancellor. A celebrated politician, lawyer and academic, McLellan will officially be installed as Dalhousie's seventh chancellor on Monday, May 25 during Dalhousie's spring convocation season.
"Anne is an esteemed Canadian leader and one of our most prominent alumni," said Dr. Richard Florizone, president of Dalhousie University. "She has long been one of our strongest ambassadors, and Dalhousie is honoured to be able to further benefit from her passion and experience as our chancellor."
A Nova Scotia native based in Edmonton, A.B., McLellan is current chair of the Dalhousie Advisory Council (DAC), a group of influential leaders and alumni that meets twice a year to discuss the university and offer advice and perspective.
"I'm deeply honoured," said McLellan. "Dalhousie has been such an important part of my life, and the opportunity to give back as chancellor is one I would have never expected, but it's a great privilege."
McLellan is a two-time Dalhousie graduate (BA'71, LLB'74) and her passion for the university has remained strong. Her enthusiasm, expertise and three years serving as chair of the DAC make her an ideal choice for the role of chancellor. Dalhousie's chancellor advocates for the university, oversees spring and fall convocation ceremonies and is a member of Dalhousie's Board of Governors.
McLellan is a prominent Canadian politician, having served four terms as the Liberal Member of Parliament for Edmonton Centre from 1993 to 2006. A cabinet minister during her entire time in office, she served as Deputy Prime Minister of Canada and was the first Minister of Public Safety and Emergency Preparedness. She also served as Minister of Health, Minister of Justice and Attorney General of Canada, Minister of Natural Resources and Federal Interlocutor for Métis and Non-Status Indians. In addition, she spent over 20 years in higher education as a law professor with the University of Alberta and the University of New Brunswick. McLellan has also received the Order of Canada and the Alberta Order of Excellence.
Learn more about McLellan's celebrated career on Dal News.
McLellan takes over from Fred Fountain, who has held the position of chancellor at Dalhousie since 2008. Fountain, one of university's most devoted supporters and friends, will continue to be an important part of the Dal community for years to come.
"Anne has a terrific amount of talent and experience and has kept in close contact with Dalhousie," said Fountain. "She brings national experience and connections to the role, while having deep roots in Nova Scotia."
A respected and accomplished leader, Dalhousie is pleased to have McLellan as an advocate, volunteer, and now chancellor of Dalhousie.
-30-
Images
Anne McLellan (BA'71, LLB'74)
Dalhousie University's incoming chancellor
Photo Credit: Danny Abriel
Download Hi-Res image
Media Contacts

Janet Bryson
Senior Communications Advisor
Dalhousie University
(902) 494-1269
janet.bryson@dal.ca
Nikki Comeau
Communications Officer
Dalhousie University
(902) 494-4189
janet.bryson@dal.ca