YMCA Peace Week with Candlelit Yoga with Cia
For the 2nd year, we are celebrating YMCA PEACE Week with a Magical, Fun, Restorative and Peaceful, Candlelit YOGA with Cia! yoga class! taught by the School of Occupational Therapy's Cia Tweel!
Great for all ages and skill level, yet still perfect for beginners, or anyone that's always wanted to try Yoga, yet never has.
Come join us for Free! Bring a friend or two and get de-stressed, happy and leave feeling peaceful!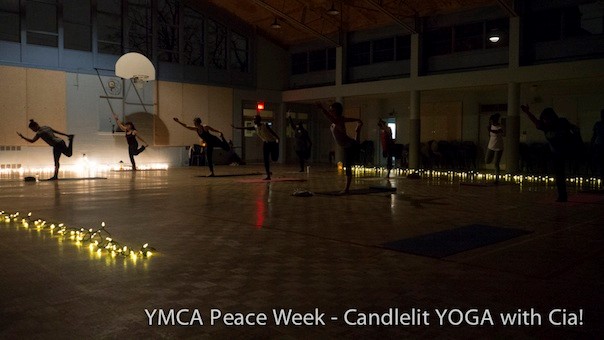 Category
Health and Wellness
Time
Starts:
Ends:
Location
St. Andrew's Church, Coburg Road
Cost
Free
Additional Information
http://www.ymcahfx.ca/ymca-news-events/ymca-peace-week/
Contact
YMCA Peace Week with Candlelit Yoga with Cia