DMRF Picchione Scolar and Gairdner Award Winner Dr. Feng Zhang, co-inventor of CRISPR-Cas9 Technology
Dr. Feng Zhang from MIT-Broad Institute.
Dr. Zhang is the recipient of the Picchione Visiting Scholar and Gairdner Award winner for co-discovering the gene-editing technology CRISPR-Cas9.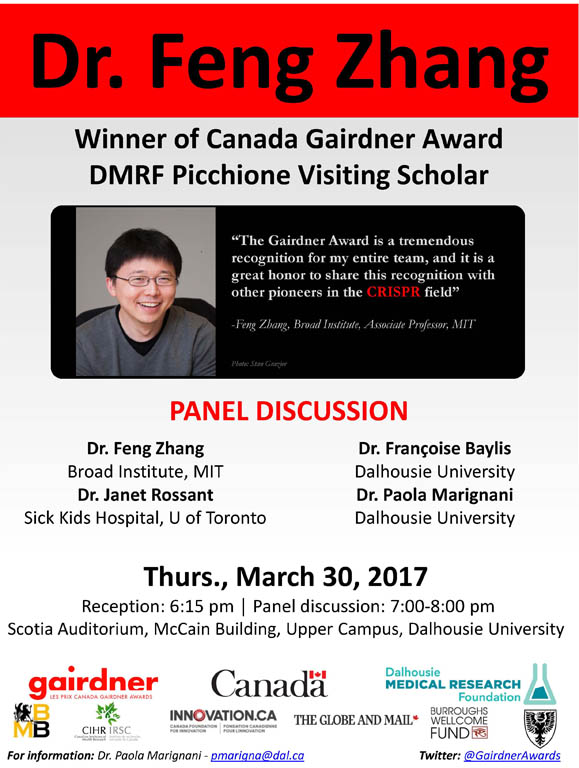 Category
Lectures, Seminars
Time
Starts:
Ends:
Additional Dates/Times
Starts:
Ends:
Location
Various
Additional Information
Student Session 10:30-11:45 am Tupper Building, 14B
All students, grad students and fellows are welcome.
Refreshments served

Science Session 3-4 pm, Tupper Building, Theatre A
All welcome

Public Session reception 6:15 pm, Debate 7-8 pm, Scotia Auditorium, McCain Building
Open to the public, faculty and staff.
Contact
Dr. Paola Marignani
pmarigna@dal.ca
DMRF Picchione Scolar and Gairdner Award Winner Dr. Feng Zhang, co-inventor of CRISPR-Cas9 Technology