Community & Culture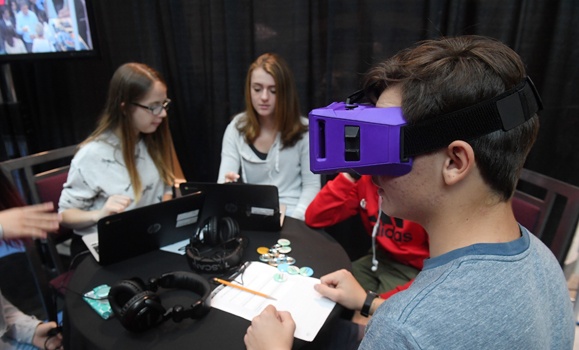 Dalhousie University, the National Film Board of Canada, the Ocean Frontier Institute and Ingenium team up to take young learners on an immersive ocean journey like never before. Read more.
Featured News

Photo essay: Dal's ninth-annual Mawio'mi celebrated Mi'kmaw tradition and culture with a powwow, market, meal and more.

Wednesday, October 10, 2018
With a unique performance style that has students performing under their own names, the Fountain School's take on Mary Zimmerman's "The Secret in the Wings" (which runs through Saturday at the Dalhousie Arts Cetnre) offers a journey of love and fear through some lesser-known fairytales.

With Canada marking National Breastfeeding Week, learn more about Dal's Breastfeeding Guidelines, established earlier this year to provide students, employees and all in the Dal community with information about supports and resources on campus.
Archives - Community & Culture