Community & Culture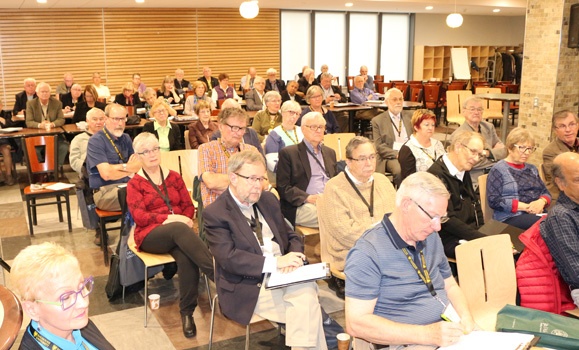 During Dal's 200th year, the university's retirees continue to have an important connection with the university. And this spring, Dalhousie welcomed delegates from across the country for the national conference of the College and University Retiree Associations of Canada. Read more.
Featured News

Last week, Dal welcomed 45 youth to campus in partnership with United Way Halifax for a day camp full of fun, hands-on activities — from science experiments to shooting hoops.

Dozens of students from across Canada arrived at Dal this week to participate in SHAD, an award-winning, month-long enrichment platform for high school students.

For the second year in a row, ShiftKey Labs — the Dal-hosted innovation sandbox in the Goldberg Computer Science Building — co-designed and delivered a province-wide bootcamp for budding entrepreneurs: the Creativity and Innovation Bootcamp.
Archives - Community & Culture