Community & Culture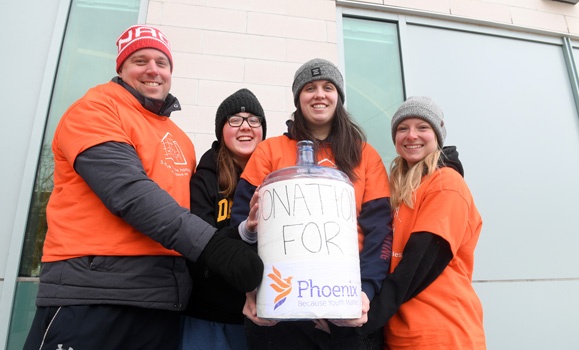 When Rowe School of Business students started their annual camp-out in support of Phoenix Youth Programs in 2013, they had modest goals. Five years later, the campaign has raised over $65,000 in support of youth experiencing homelessness in Halifax. Read more.
Featured News

On Saturday, March 24, the Fountain School of Performing Arts presents "Called to Action: Living Reconciliation Through Song," an empowering and important choral event.

Innovative teaching meets student learning and community service at the Dalhousie Social Work Community Clinic, making a difference in Halifax's North End.

The Ag Campus's Apuknajit Mi'kmaq February Feast did more than feed the bodies of those in attendance. The event nourished the minds and hearts of participants.
Archives - Community & Culture