Community & Culture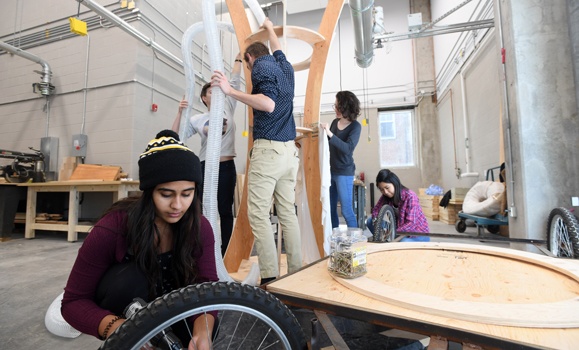 The holiday season gets a Dal 200 kickstart this weekend as the university's entry in the Chronicle Herald Parade of Lights — led by students in the School of Architecture — will be accompanied by a special Fountain School soundtrack. Learn more about what's in store. Read more.
Featured News

Friday, November 16, 2018
From the Archives: Across campus, you'll find several tributes on campus to those who served in the World Wars — but a look through Dal's history finds plans for even larger tributes, including a cenotaph, that never quite came to be.

Tuesday, November 13, 2018
More than 300 students in Grades 7-12 from across Nova Scotia visited Dalhousie last Monday afternoon as part of STEMFest — a week-long series of conferences, activities and events in Halifax aimed at promoting STEM (science, technology, engineering and math) education and innovation.
Each year, Dal's International Centre collects donations of winter coats, scarves, hats and more from the Dal community, and helps distribute them to international students readying themselves for a Nova Scotia winter.
Archives - Community & Culture