Alumni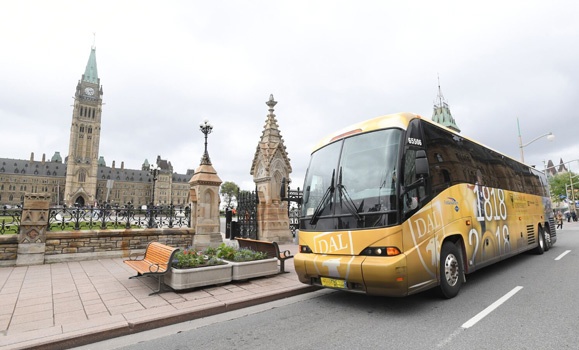 Leg two of Dalhousie's Coast to Coast bus tour visited Montreal, Ottawa and Toronto last week, with hundreds of alumni turning out to celebrate the university's 200th anniversary. Check out the photos and highlights. Read more.
Featured News

When Dal alum Jeremy Dutcher (Music/Social Anthropology) came across century-old field recordings of his Wolastoqiyik ancestors' songs, it set in motion a musical journey that would lead to one of the most buzzed-about albums in Canada this year.

Wednesday, April 11, 2018
Dal Chemistry professors Mary Anne White and Robert White started donating to Dalhousie to improve campus library holdings and make a difference in the academic lives of students. More than a quarter-century later, their generosity continues.

Get to know the four outstanding individuals who received Dal's top alumni honours as part of Homecoming festivities: George Elliott Clarke (Lifetime Achievement Award), Susan Keating-Bekkers (A. Gordon Archibald Award for volunteer service to Dal), Omar Gandhi (Christopher J. Coulter Award for recent graduates) and Loran Morrison (Volunteerism Award).
Archives - Alumni