This article is part of How I Spent My Summer, a series of articles showcasing what students got up to over the past few months -- from work-intergrated learning to mini-courses and more. Find more articles in the series at the bottom of this article.
Emma Oko, a third-year Bioveterinary Science student on the Agricultural Campus in Truro, was one of 18 undergraduate students Dalhousie to participate in a three-week intensive course in South African this past June.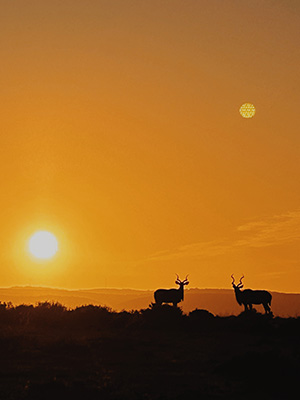 It was the Country Harbour, N.S., student's first study abroad experience.
"This trip absolutely changed my life and was the adventure of a lifetime," says Emma.  "I learned so much about myself, but also had the opportunity to learn new things related to my program that I wouldn't normally get to learn in an everyday classroom."
The Faculty of Agriculture partners with Rhodes University, one of South Africa's leading research universities and its world-renowned Wildlife & Reserve Management Research Group, on the development and delivery of this unique and innovative course.
Students are given lectures on such topics as anthropology, ecology, animal behavior, palaeontology and the climate and history of the region. They are also taken on field trips to surrounding areas to experience various ecosystems, including Addo Elephant Park and Mountain Zebra National Park.
"This program was very intensive, working in fields of conservation, veterinary care, field research, and ecology," explains Emma.  "We started learning the minute we arrived, and the hands-on experience we obtained from a variety of species is invaluable."
Putting new skills to work

Lectures were typically followed by hands-on work in relation to the topic at hand.  This provided a new way of learning that helped Emma correlate what she was learning and immediately applying those new skills.
"My highlight was getting to work with Dr. William Fowlds on a rhino procedure, and his lectures on the rhino crisis," she says.  "We covered lectures from every topic including both the marine and aquatic aspect, the amazing African plants and vegetation, reptiles, birds, to the Big 5 and running your own game reserve."
Each student also conducted a research project, including a presentation and formal write-up.
"I assessed the impact of lion presence on animal activity at watering holes, using camera traps provided by Rhodes University," she says. "I examined the quantity of different species at both natural and man-made watering holes, on the side of the reserve with and without lions. This helped me in my studies in terms of my research skills, challenging myself and getting to work in the veterinary field she added."
New friendships

As part of World Environment Day, Emma also had the chance to host a local school.
"This was a special day I am grateful to have taken part in," says Emma. 
"The lecturers and our hosts we met along the way have become lifelong friends and could not have been more welcoming and excited for us to learn and engage in their everyday world."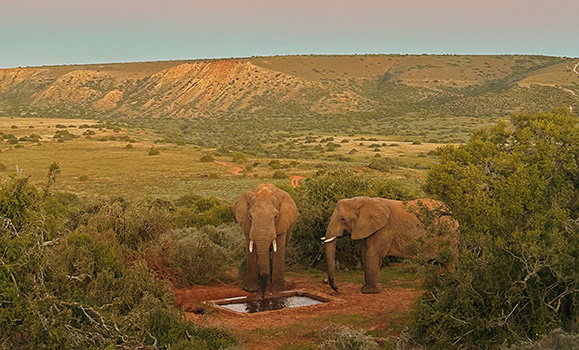 Also in this series: