Dal Innovates Pitch Day this Thursday (September 14) will provide a chance to meet a new generation of innovators from across Atlantic Canada prepared to take the business world by storm. 
The event will feature new graduates of the Dal Innovates entrepreneurial ecosystem from the Launch and Emera ideaBUILD programs, which have teamed up to host the competition.
Register for the free event [https://www.eventbrite.ca/e/lab2market-launch-ideabuild-pitch-day-tickets-672990220867?aff=oddtdtcreator]
A total of 19 promising startups have honed their skills, developed innovative solutions, and are ready to share their plans for products and services destined for the market. The competition will take place in the John Lindsay Sr. Design Commons from 1 to 4:30 p.m. on the third floor of the Richard Murray Design Building at Dalhousie University.
"I'm thrilled that we are able to showcase the entrepreneurial talent emerging from our Launch and ideaBUILD programs at this first annual Dal Innovates Pitch Day" says Dr. Alice Aiken, Dalhousie's vice president, research and innovation. "Dalhousie has created a thriving environment of support for entrepreneurial thinking and doing that meets the needs of entrepreneurs along each step of their venture creation journey. This event is going to be a great chance to meet some of the promising early-stage companies our entrepreneurial ecosystem has had the pleasure of serving."
Launchpads for success

The Dal Innovates and Lab2Market Launch program is a free 12-week immersive educational accelerator for university students, postdoctoral fellows, recent graduates and researchers at Dalhousie or any other university in Atlantic Canada. Teams participate in the program on a full-time basis and receive $15,000 in support as they engage in customer discovery, develop business models, and launch new startups. Based on and supported by MIT's delta V accelerator, Launch provides the capstone educational opportunity for teams as they prepare to enter the market with their product or service. Past participants have gone on to gain investment, establish highly profitable ventures and enrol in top business accelerators around the world.
"Lab2Market Launch instructors encouraged me to interview potential customers to truly understand their needs," said Ranah Chavoshi, co-founder of PhyCo Technologies, one of the presenters at Dal Innovates Pitch Day. She notes that the experience helped her crystalize the idea behind her company that works in partnership with Indigenous Nations to develop a bio-based plastic alternative from seaweed.  
Emera ideaHUB's ideaBUILD offers essential support on the entrepreneurial journey, for startups focused on bringing physical products to market. The program allows them to take ideas from design to prototype, and prepare for manufacturing and scale. This free 10-month program includes workshops focused on designing and building hardware and sessions that prepare participants with business fundamentals, the program has a proven track record for advancing product-based companies in Atlantic Canada in the areas of Ag Tech, Med Tech, Clean Tech and Ocean Tech. The Emera ideaHUB also provides $10,000 in funding to startups in the ideaBUILD program to help them purchase materials and services needed to create their prototype, and support from MIT's Experts in Residence and Enginuity's engineering team to advance their product development.
"The moment we plugged into the Emera ideaHUB, we moved from the ideation phase to prototyping," said Masoud Aali, a geophysicist presenting at Dal Innovates Pitch Day.  His company, Scient Analytics, develops specialized hardware and software that scans and analyses mining core samples to detect minerals indistinguishable to the human eye.
Meet the Dal Innovates Pitch Day competitors

The participants competing for a pool of cash prizes totalling $15,000 will have just three minutes to pitch their business to a panel of judges, followed by a two-minute question and answer session. From innovations in brain-computer interface technology, to transnational blockchain banking, to digitized supply chains for local food-industries, to AI-powered lobster fishing, Dal Innovates Pitch Day is a chance to meet and learn about companies set to revolutionize business in Nova Scotia and beyond.
Launch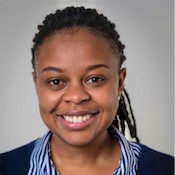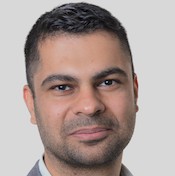 Adrigo Insights | Ashwin Razdan & Katerina Msafari
Adrigo Insights is building a B2B SaaS platform that unifies measurement and benchmarking on social media.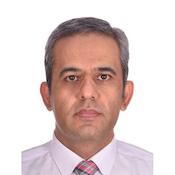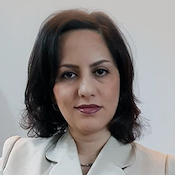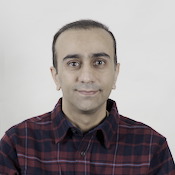 Citapay | Naser Barati & Fariba Seyedjafarrangraz & Jafar Pashami
Citapay is a cross-border remittance with blockchain technology. Experience secure, transparent, and cost-effective money transfers with CitaPay.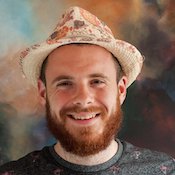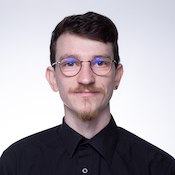 Food Web Asset Mapping Inc. | Justin Andrews & Keegan Francis
Food Web Asset Mapping Inc. is helping to connect the dots of Atlantic Canada's food system, building digital infrastructure to support and connect, food entrepreneurs, kitchens, farmers, markets, and consumers.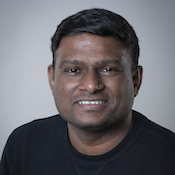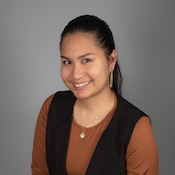 HerBiome Skincare Inc. | Julie Anne Dayrit & Manishkumar Shinde
HerBiome Skincare Inc. incorporates a blend of nourishing traditional medicinal plant extracts in skincare products for people suffering from skin irritations and skin inflammation who are looking for holistic treatment of skin-dryness, eczema, psoriasis, and acne; and are frustrated with expensive and greenwashed skincare products in the market.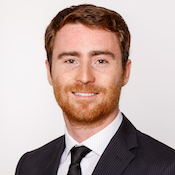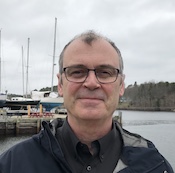 Integrative Nanotech Ltd. | Hunter King & Michael Freund
Integrative Nanotech Ltd. is leveraging specialized nanomaterials to develop the next generation of hydrogen sensors for early leak detection applications.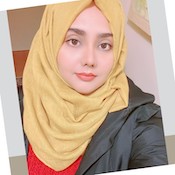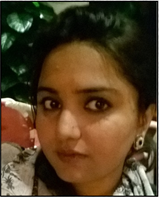 MetaCrust Services Ltd. | Sidra Anwar & Qurat ul Ain
MetaCrust Services Ltd. facilitates the secure transmission of health data from medical wearables to telehealth companies.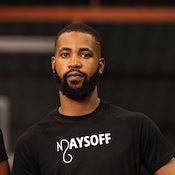 No Days Off Apparel Inc. | Chaz Samuel & Shayna Cort (not pictured)
No Days Off Apparel Inc. is an external representation of an internal mindset built to inspire and motivate using clothing as avenue.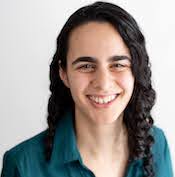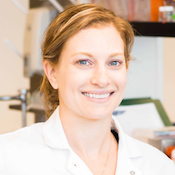 PhyCo Technologies Inc. | Stacey Goldberg & Ranah Chavoshi
PhyCo is developing a bio-based plastic alternative from seaweed in partnership with Indigenous Nations that is earth-digestible and non-toxic.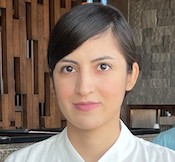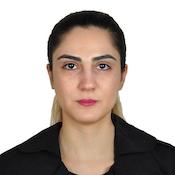 Rivalift | Alma Ziaabadimiyanji  & Solmaz Ziaabadimiyanji
Rivalift harnesses the power of social media data analytics and OpenAI to offer small business owners highly effective and creative content marketing strategies, all at an affordable price point.
ideaBUILD
Scient | Masoud Aali, Ph.D & Arieanna Balbar (not pictured) & Luke Hilchie, Ph.D (not pictured)
Scient offers real-time identification of minerals for intelligent natural resources exploration.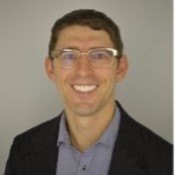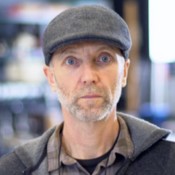 Dri Print | Cameron Jantzen & Sam Fisher
Dri Print is bringing humanity back to presentations: working in the interactive whiteboard space, our product is a highly interactive, real-time teaching tool that improves pacing for learning.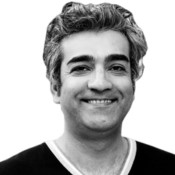 aviSYNA | Hamid Mandi
aviSYNA is developing applications based on brain-computer interface (BCI) technology. People can control devices, communicate with computers, and even play games using only brain signals. A combination of artificial and veritable intelligence.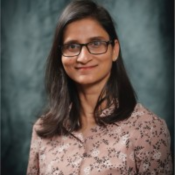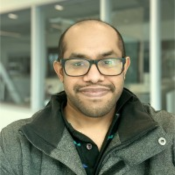 Bio Labmate | Sarika Kumari & Sanjay Dubey
Bio Labmate was designed on the principle of creating recyclable or biodegradable lab products for university laboratories and private research centers.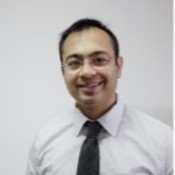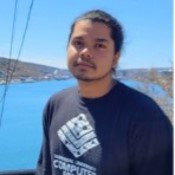 SMARTBIN | Niraj Skukla & Aneesh Raghupathy
SMARTBIN's vision is to one day, help all companies achieve optimized waste collection processes through the development of easy-to-install sensors for existing commercial bins that detect fill levels.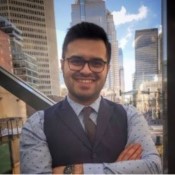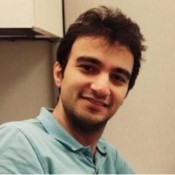 nditive3D | Salar Salahi & Amir Kolahdouz & Seyed Nabavi
nditive3D's smart cloud-based gas monitoring system can help oil and gas, chemical, and marine shipping industries with earlier, easier, faster, and less expensive gas detection and can significantly increase personnel safety in the field.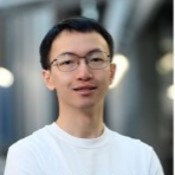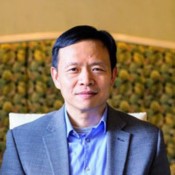 XO Technology | Zheng (John) Wang & Jason Gu
XO Technology goal is to empower human interaction with technology more effectively.​ Our next-generation human-computer interface device will have personal health monitoring for augmented reality or virtual reality system and collaborate with AR/VR display companies to create a complete hardware AR/VR ecosystem.​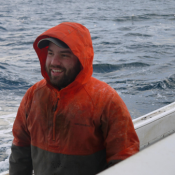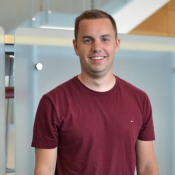 OXEBOW Enterprises | Brigham Poole & Maxwell Poole
Oxebow Enterprises is a team of two brothers from Yarmouth Nova Scotia focused on designing products to improve productivity in the fishing industry. We are currently working on a crustacean scanning conveyor to enhance on-board processing and stock assessments.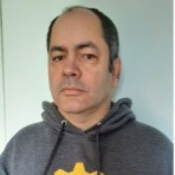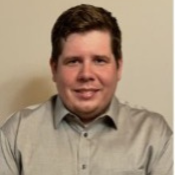 Ocean Sights Technology | Artorix de la Cruz & Shaun Slade
Ocean Sights Technology has developed AI-enabled devices that count and transmit the exact number of lobsters/crabs in each trap to an app. With our solution fishers can view the catch size from shore and follow the most efficient route to their traps.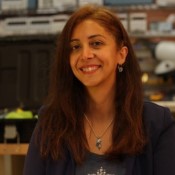 Safe Harbour | Samira Khodadoost
Safe Harbour is creating safer passage for all those sharing a body of water with portable, renewable, self-powered and self-sustained marine buoy capable of measuring vessels speed to address the environmental hazards and incidents that occur as a result of boats speeding in waterways.​
Launch is made possible by the Atlantic Canada Opportunities Agency and Mitacs with support from Build Ventures and Morrison Park Advisors.
IdeaBUILD is made possible by Invest Nova Scotia and Emera.