A small-school experience with big-city impact. That's the idea behind a new academic option starting on Dalhousie's Truro Campus in September 2022.

Incoming Faculty of Science students now have the option to complete the first year of their Bachelor of Science degree on the smaller campus before transitioning into their second and final years in Halifax.

BSc Truro Start will enable students to take advantage of smaller class sizes, meet other students in their cohort through a first-year interest group, and receive assistance from a dedicated program coordinator and advisor.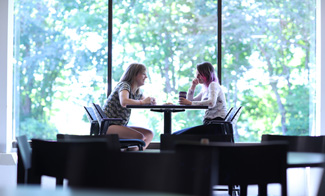 "At Dalhousie, we view the first year of a science program as an opportunity for students to explore different subjects and discover what excites them most," said Sandy Walde, associate dean academic in the Faculty of Science. "Students will participate in that journey of discovery as part of a group and supported by a dedicated program advisor."
Shown above left: Students chat on Dal's Truro Campus. (Nick Pearce photo)
The program also expands Dalhousie's reach to offer more opportunities for local, rural, African Nova Scotian, and Indigenous communities — one of the key drivers behind Dalhousie's merger with the Nova Scotia Agricultural College (now the Truro Campus's Faculty of Agriculture) in 2012.

"This was always our intention since the merger in 2012 and 10 years later we are seeing the fruits of our labour," says David Gray, principal on the Truro Campus.  "As a satellite campus of Dalhousie University, we can provide more academic options for students who prefer to ease into academic life in a small town and on a small campus."
A new gateway to Dal, with a personal touch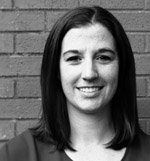 Ashley Coffin brings years of experience as both a student and employee on the campus to her new role as program coordinator for BSc Truro Start.

"Ultimately, the BSc Truro Start provides students with the ability to tailor their academic and student experience to one that helps to ensure academic success and that is truly what we are all here for," says Coffin, pictured right.

Charles Macdonald, dean of the Faculty of Science, says the new program will be better able to meet students where they are.

"The Faculty of Science is truly thrilled to have this new gateway into our fantastic programs," says Dr. Macdonald. "We believe this starting option addresses the needs and preferences of new groups of students and that this is the beginning of much greater things."

For more information, reach out to Ashley Coffin or visit the program page.