Carla DiGiorgio has always been drawn to populations that are overlooked.  

"I have been proud to develop ways to reach out and give voice to those who have not been part of the research or knowledge world," says Dr. DiGiorgio. "This hopefully leads to better action on the part of individuals, cultures, post-secondary institutions and levels of government."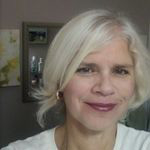 Dr. DiGiorgio has recently been appointed as the first Indigenous Research Facilitator in Dal's Office of Research Services. She will advise on and assist the Dalhousie Indigenous research community (Indigenous researchers and students, and researchers focusing on Indigenous research) with funding applications to internal funding opportunities and external funding agencies, including providing a breadth of supports related to this focus.  Dr. DiGiorgio will also provide support in the development of research ethics submissions and develop information sessions for funding opportunities relevant to Indigenous research.

"I am happy to be working in an academic environment that values research and brings many different ideas and cultures to the table," says Dr. DiGiorgio. "Dalhousie has many different programs, and with this breadth comes the opportunity to address urban/rural, as well as international/local concerns in all of our faculties and campuses. I look forward to working with great minds as we forge ahead into new areas of research, some of which are as old as time."
The pursuit of knowledge

With a thirty-year career as a professor, community leader and director of research, Dr. DiGiorgio comes to the university with a wealth of experience working in and with Indigenous communities and researchers. She has spearheaded special issues and innovative publications on the topic of Indigenous research, and been the primary and co-investigator on several Indigenous research projects in Canada and internationally. 

"My stepfather inspired me to become a researcher, as he always supported my mind and my personal and academic work," says Dr. DiGiorgio. "I, like him, love the pursuit of knowledge, and the connection between knowledge, understanding, and people's lives and experiences.   

I enjoy supporting others as they find their academic voices and venture into new areas of exploration."

Dr. DiGiorgio has also developed programming in Indigenous communities, written and co-written books, chapters and articles and presented on Indigenous issues across the country and internationally.
 
"I think that perspectives such as indigenous ones have a great deal to contribute to our knowledge and understanding, and being one of the stewards of this process will allow me to support the integration of perspectives across many different disciplines," says Dr. DiGiorgio. 

Continues Dr. DiGiorgio, "I have enjoyed leading change that gives voice and action to those not always valued. I feel that my best work has been in supporting others to see the value of their ideas, whether it is through their research and writing, presenting, community work, family and personal work, or self-care."

Dr. DiGiorgio officially began her new role with the Office of Research Services on Monday, June 14, 2021. She can be reached at carla.digiorgio@dal.ca. More information about the services offered by the Office of Research Services can be found here.