Craig Jennex (BA'10) didn't expect his music undergrad set him on a path towards becoming a scholar of the culture, politics and history of gender and sexuality in Canada. But he credits studying popular music with Jacqueline Warwick in the Fountain School of Performing Arts with inspiring him to think differently about his studies.
"[Her] courses on popular music, gender, and sexuality showed me how exciting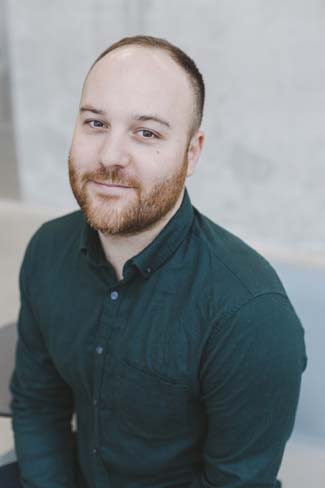 and important it is to think about queer and feminist histories in order to understand how we got to where we are now," says Dr. Jennex (shown right), now an assistant professor in English at Ryerson University in Toronto.
His recent book Out North: An Archive of Queer Activism and Kinship in Canada is co-authored with Nisha Eswaran and shares items from the collection of The ArQuives: Canada's LGBTQ2+ Archives to illustrate the story of LGBTQ2+ politics in Canada.
Dr. Jennex has been volunteering at The ArQuives (formerly the Canadian Lesbian and Gay Archives) in Toronto for about a decade and is still in awe of the materials there — so much so that he wanted to share the collection with people across the country who aren't able to visit the archives in person.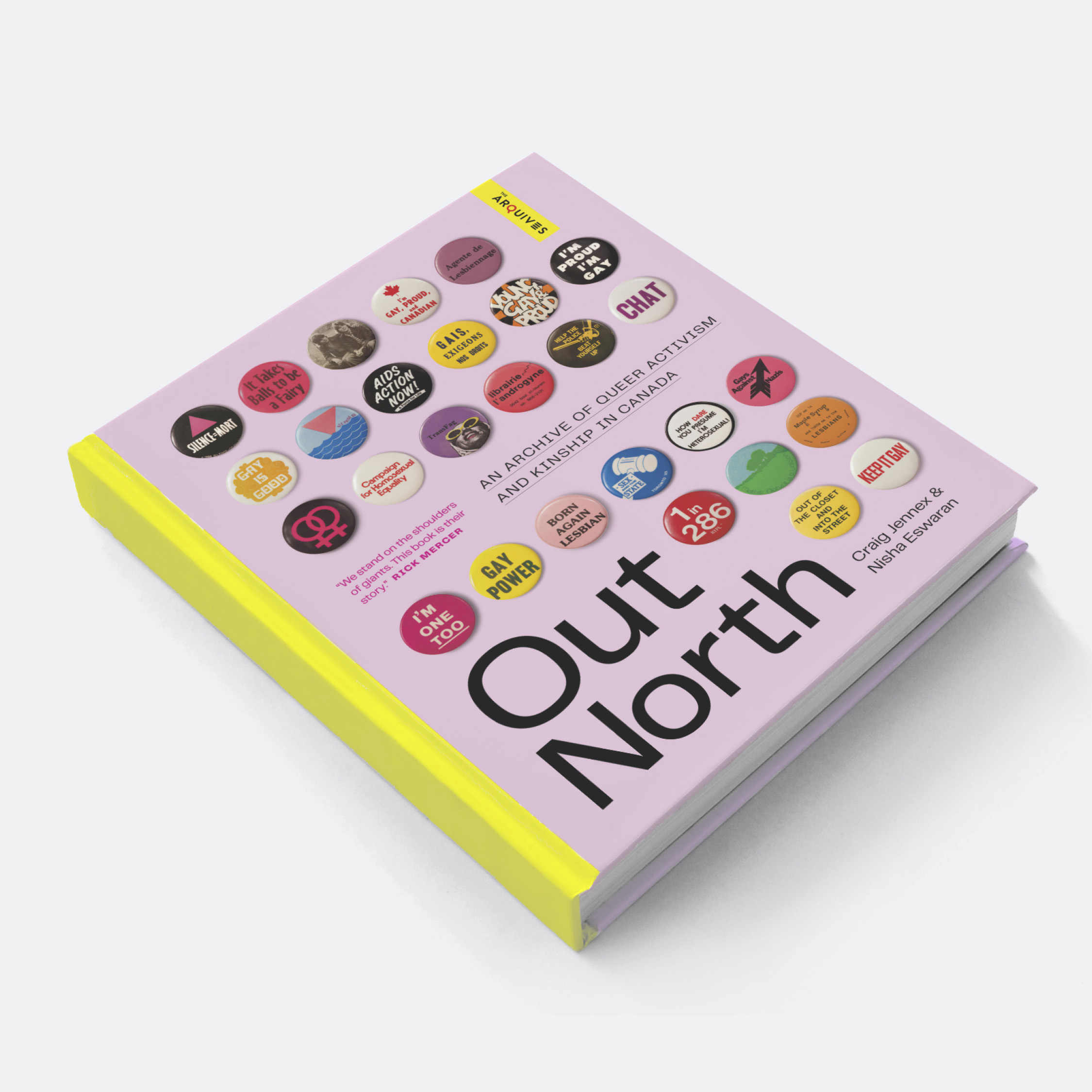 "Nisha and I dug through the archive and chose exciting materials that allow us to tell a story of LGBTQ2+ community and politics in Canada," he says. "It was sort of a dream project — we spent about a year exploring the collection and deciding what we wanted to feature. We got a lot in the book, but we've barely scratched the surface of the collection and of these histories."
Embers and afterlives

Founded in 1973, The ArQuives has grown to become the largest independent LGBTQ2+ archive in the entire world. Its collections include books, archival papers, artifacts, photographs and art related to LGBTQ2+ life in Canada.
"One thing that I think is so important about the collection and the book is that we get to see the material made by previous generations and we get to understand ourselves in a long and ongoing history of queer activism and kinship," says Dr. Jennex. "The materials held at The ArQuives allow us access to the past and the people involved in these historical movements. And I'm consistently struck by how these histories continue to hold promise for the present. The ArQuives is full of embers and afterlives of unrealized revolutionary battles. I think there is still so much potential in these histories."
Further reading: Shedding light on Nova Scotia's LGBT History with new seniors archive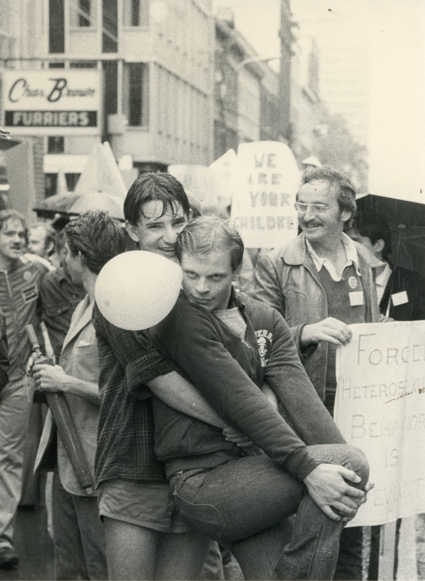 Dr. Jennex explains that they focused part of the book on the journey of discovery students take during their time at university, inspired in part by the experience and opportunities he had at Dalhousie and in Halifax. It was during university when he says he found a sense of community in the broader networks of activism.
"It's often a moment of transformation for young people, particularly around gender and sexuality," he says. "It's often a moment when folks get introduced to exciting histories and ideas and get to play around with and try on different identities and communities."
Binding histories together

Dr. Jennex's next project is also studying the history of the gay and lesbian liberation movement, this time through the lens of the role of popular music. He's writing a book that explores how collective participation in music can show the link between local activism and broader activist movements.
"I think an attention to popular music allows us access to local or regional histories but also binds those histories to so many others," he says. "Music participation was not separate from activism or politics—often, it was what made activism or politics possible. Through music, we can feel a sense of belonging, and that sense of belonging is fundamental to collective activism."
You can purchase a copy of Out North online, but Dr. Jennex recommends your local independent bookstores, noting copies available at Venus Envy and Bookmark II in Halifax. When you're at one of these shops, he also recommends you check out Rebecca Rose's new book Before the Parade: A History of Halifax's Gay, Lesbian, and Bisexual Communities, 1972-1984, which takes a deeper dive into local Halifax histories.
Above left photo: Sixth National Gay Conference, Halifax, 1978. Photographer unknown.