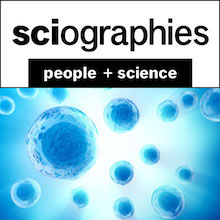 Sciographies is a radio show and podcast about the people who make science happen, brought to you by the Faculty of Science and campus-community radio station CKDU. This article is the fifth in an eight-week series that features excerpts from each new Sciographies episode this fall. You can find Sciographies on Apple and Android podcast apps, by tuning in to CKDU 88.1 FM in Halifax at 4 PM Thursdays (until October 31), or by visiting dal.ca/sciographies or soundcloud.com/sciographies.

Even as a kid, John Gosse always wondered how mountains and valleys were formed. But a career in earth sciences hadn't crossed his mind. In high school, Dr. Gosse fell in love with chemistry and was set on becoming a chemist. After taking a geology class in university, though, he realized his love for chemistry and his blossoming interest in physics could be well-suited to a career as a geologist. Today, he's a professor with the Department of Earth and Environmental Sciences.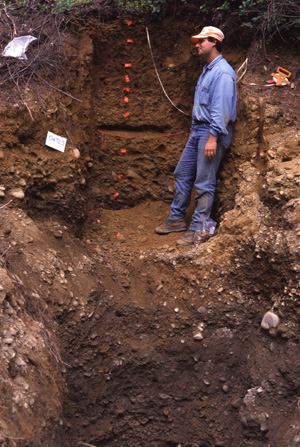 Dr. Gosse's research has brought him to The Andes, The Rockies, and The Himalayas. He has also explored the lesser-known Torngat Mountains in Northern Labrador. He specializes in using cosmic ray Isotope techniques to study how landscapes form and change over time.
Although Dr. Gosse spends a lot of time looking far, far into the pasts of massive mountains and glaciers, his research also contributes to the fundamental science around risk and prediction of natural disasters like earthquakes, landslides, and tsunamis.
In this episode of Sciographies, host and oceanography professor David Barclay interviews Dr. Gosse. They discuss Dr. Gosse's childhood in Newfoundland, his adventurous undergrad experience studying earth sciences, and how some of his research will help us better understand the risk of natural disasters in the Canadian Arctic as global temperatures continue to rise. Here are a few excerpts from the episode (edited for length and format).
Dr. Gosse on switching majors…
Barclay: You were originally interested in chemistry, but you ended up in earth science.
Gosse: I really wanted to do chemistry. There was no doubt I was going to be a chemist. I took a geology class and, of course, my friends were looking at me like, what are you thinking? But I took the class. I didn't do well. I missed a lot of classes.
Barclay: Hang on – you missed a lot of the classes?
Gosse: I missed a lot of the classes, but I loved the labs… All the thermodynamics that I learned in physics and chemistry became very useful. I loved it!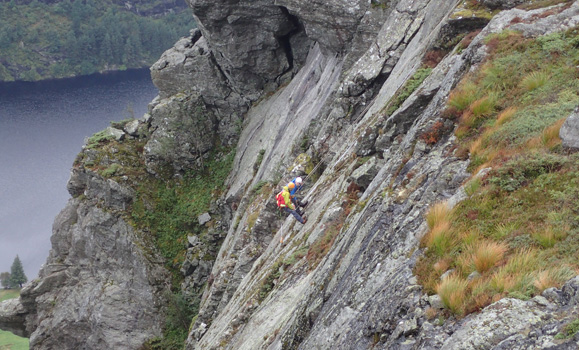 Dr. Gosse and a colleague scaling a slip face to sample from where a landslide fell from a fjord wall in Norway.
On earthquakes in Canada…
Barclay: You're also interested in the historical signatures of natural disasters, right?
Gosse: When we think of seismicity [in Canada], most people always think of British Columbia or the Yukon. But In terms of magnitude 7 earthquakes, there are forgotten coasts in Canada. The biggest earthquake north of the Arctic Circle anywhere in the world happened in Baffin Bay in 1933. It was a magnitude 7.3 So, you know, people there are potentially at risk.
Barclay: Are there efforts to understand the likelihood of that happening again?
Gosse: One of the projects we've recently got funding for (through MEOPAR) is called ULINNIQ (the Underwater Listening Network for Novel Investigations of Quakes). It's an Inuktitut word for "a very rapid inundation of water over land." This project looks a number of aspects of that risk of tsunami in communities like Pond Inlet and Clyde River (in Nunavut). They happen to be really close to that high seismicity area in Baffin Bay that generated that 1933 earthquake.