Dreaming is easy. Living the dream by putting in the work for decades is something few people get to experience.

Susan Stackhouse, a professor in the Fountain School of Performing Arts and winner of the coveted Theatre Nova Scotia Legacy Award at the 2019 Nova Scotia Merrit Awards, is one such individual.

Stackhouse has been able to live out her childhood dream of performing on live stage and transferring her knowledge and wisdom to up-and-coming talent for decades.   
Starting on stage

Her interest in performing arts was developed at a very early age and this interest was affirmed when she became the recipient of a scholarship to go to drama camp in Grade One.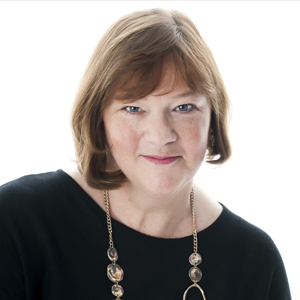 "My family moved around a lot as my dad was in the air force," says Stackhouse, who was also associate director of productions for the Fountain School from 2014 to 2017. "Drama club was a constant in my life regardless of where we landed."
Having completed her post-secondary education at Dalhousie, the National Theatre School of Canada and the Central School of Speech and Drama in London, England, Stackhouse quickly got into acting on stage and was fortunate enough to make a living from her trade.
"Many artists struggle with making ends meet simply from performing. It is not uncommon to see some holding on to other part-time jobs unrelated to their passion," she says.
She eventually extended her talents to coaching other performers, a career move that seemed to pick up really fast, presenting interesting challenges and stimulation that acting did not.
Stackhouse's career as an educator began at George Brown College in the Performing Arts department, but she eventually moved back to her home province of Nova Scotia.
An impressive honour

Being the recipient of the Theatre Nova Scotia Legacy Award is arguably the peak of her career, she says. Her nominator, Estelle Joubert, described Stackhouse's educational and artistic leadership as well as her presence on stage and focus on technical mastery in her own performances and those of her students.
"I felt very proud but also humbled. Getting this award is a nod from my community and the industry that my work has had an impact," she says
She hopes that the award can serve as an inspiration to her students, past and present, that their future as performers will no doubt bring joy to many.
Those who are familiar with Stackhouse's work can continue to expect the same level of consistency in quality coaching for both students and professional actors as well as more roles in live performances. In fact, you can watch her on CBC's sitcom, Mr.D, where she plays the role of a cantankerous school board official.