Angela Davis has never been afraid to speak her mind. 
An author and professor, she has been a force in American political activism and a passionate leader for social equality since first rising to prominence in the 1960s as a leader in the U.S. civil-rights movement. 
Her writing and work on gender and racial issues, social consciousness, politics and the American prison system have created a lasting legacy, inspiring legions of activists along the way. 
A committed advocate for prison reform and many other contemporary social issues, Dr. Davis is the next speaker in Dal's Belong Forum series — part of the university's Year of Belonging for its 200th anniversary year.
Dr. Davis's Belong Forum takes place on Tuesday, Oct. 16 at the Rebecca Cohn Auditorium in Halifax (6101 University Avenue) from 7-9pm. In addition to her talk and a Q&A, Dr. Davis will receive an honorary degree from Dalhousie at the event. Dr. Davis's forum will also serve as the launch of the Viola Desmond Legacy Lecture series — a four-year series celebrating diversity and inclusiveness. 
While tickets are no longer available for Dr. Davis's Belong Forum, the entire event will be streamed live at Dal.ca/livestream. 
From rallies in the streets to the confines of a jail cell and beyond, Dr. Davis has never left any doubt about her commitment to social change and racial equality.
Learn more about her story ahead of her Belong Forum with these five facts: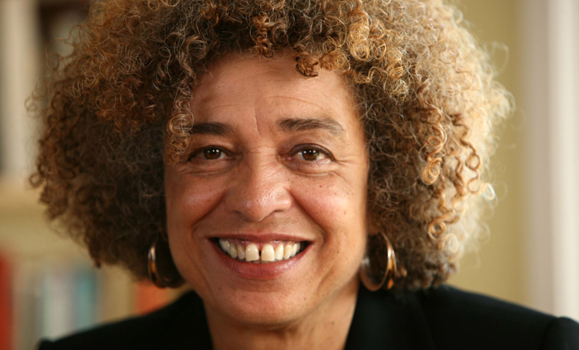 She was placed on the FBI's 10 most-wanted criminals list in 1970 and later jailed
Dr. Davis publicly supported three inmates of Soledad Prison known as the "Soledad Brothers". The three inmates – John W. Cluchette, Fleeta Drumgo, and George Lester Jackson – had been accused of killing a prison guard after a number of African-american inmates in the prison had been killed by another guard during a fight.
In 1970, during Jackson's trial, a number of inmates attempted to escape the prison and four people in the courtroom were killed, including Jackson. Dr. Davis's unyielding support for the three men drew attention from law enforcements after it was discovered that the guns used during the fatal event were registered in her name. She hid for several months and was placed on the FBI's most wanted list until she was eventually captured in New York. She was imprisoned for 18 months before she was acquitted of all charges.
She was one of three students of colour in her graduating university class
In her junior year of high school, she was recognized nationally for her community engagement and activism by an American Friends Service Committee. She was placed in an integrated school in Lower Manhattan, where she focused on her studie and eventually earned a scholarship to Brandeis University in Massachusetts. She was one of three black students in her class.
She ran for Vice President of the United States
Dr. Davis joined Gus Hall, then-head of the Communist Party USA, in two of his three presidential campaigns in 1980 and 1984. Her strong beliefs made her a powerful public icon for left-wing voters. In an article published by the New York Times in 1979, she was described as a "black militant". Both of Hall's presidential campaigns were unsuccessful, earning 0.05% of total votes in 1980 and 0.04% of votes in 1984.
Ronald Reagan tried to have her fired for her political beliefs
Dr. Davis was offered a role as an assistant professor at the University of California, Los Angeles (UCLA) in 1969. A young activist and radical feminist, she had also been approaced by Princeton, though she turned down the job because she preferred UCLA's location. Then-California governor, Ronald Reagan grew wary of Dr. Davis' pro-communist views and urged the Board of Regents at UCLA to remove her from her position. She had been a member of the Communist Party USA and because of her political affiliation, was fired from her position as associate professor.
Later that year, when the university was questioned for not renewing Dr. Davis' contract, a judge ruled that she could not be fired for her political beliefs and she returned to her position as an educator. Subsequently, in 1970, the Board of Regents terminated Davis' contract for her use of "inflammatory language" in her public speeches.
She has written and published nearly a dozen books
It should come as no surprise that an individual as vocal as Dr. Davis would commit ink to paper to prolong the life of her words. A highly educated woman whose diverse skillset and immense passion for social change, she has been has driven to write and publish eight books of her own. She has also contributed to several works published by other authors and activists, writing forewords and weighing in on a range of contemporary social issues in the process.