Two Dalhousie faculty members have been appointed to Canada's Patented Medicine Prices Review Board (PMPRB), which regulates the price of patented medicines out of the factory. The new appointees each bring significant subject-matter expertise to the board, including its decisions on whether the "factory gate" prices of patented medicines are excessive.
"It's an important moment in Canadian pharmaceutical policy," says one of the new Dal appointees, Matthew Herder, associate professor in the faculties of Medicine and Law and director of the Health Law Institute. "There's discussion about developing national pharmacare and significant changes happening at every important institution involved in regulating and reimbursing pharmaceuticals. So it will be a privilege to contribute as a member of the PMPRB."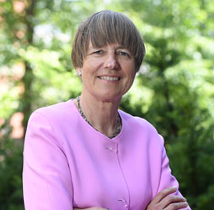 Dr. Ingrid Sketris, a professor in Dalhousie's College of Pharmacy with cross-appointments to the Department of Community Health & Epidemiology and School of Health Administration, has also been appointed to the PMPRB. She brings a long background in drug-use management and policy research to her new role on the board.
"The PMPRB plays a critical role in Canada's health care system by ensuring that patented medicines are not overpriced," Dr. Sketris says. "Pricing is an important aspect of drug policy, along with safety and efficacy."
Named a Dalhousie University Research Professor in 2017, Dr. Sketris is dedicated to providing health care decision-makers and public policymakers with research evidence to improve drug safety, effectiveness and affordability. Her expertise will assist the PMRB in its mandate to report on trends in such areas as patented medicine sales, pricing, use and expenditures.
Prof. Herder brings a strong academic background in patent law and pharmaceutical-industry regulation to the PMPRB, which functions in a quasi-judicial capacity. The board can initiate hearings when needed, and he, Dr. Sketris and the other board members may hear cases — primarily in situations where alleged overpricing cannot be resolved by means such as asking the company to voluntarily lower the price.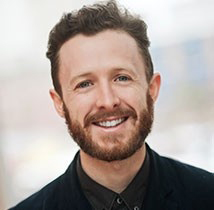 "It's a high degree of responsibility," Prof. Herder says. "We will apply the law and governing regulations to determine if, in fact, the price has been excessive, and what consequences might flow from that." He adds that such decisions have implications for the sustainability of Canada's health care system, ensuring that the legal ceiling on the price of patented drugs is respected.
"My ability to make independent, evidence-based decisions is a core value I bring to this role," Prof. Herder stresses. "My scholarly work is focused on transparency, so the decisions that I contribute to, and hand down, will be entirely transparent and all the more fair as a result."
Herder is eager to take on this new role on the PMPRB, in part because he believes that academics have a responsibility to participate in public policy.
The fact that two members of Dalhousie's faculty have been named to Canada's national patented medicine price regulation board is a testament to the university's increasing influence in the important area of drug policy.
"We have been growing our capacity in graduate student training and research related to drug policy," notes Dr. Sketris. "The College of Pharmacy's IMPART research initiative and Dalhousie's Health Law Institute have played a major role in bringing drug-policy research to the national discussion."