On the afternoon of April 10, Dalhousie's Black Student Advising Centre (BSAC) held an intimate luncheon to celebrate graduating students who frequent the centre — the 10th anniversary of the annual celebration.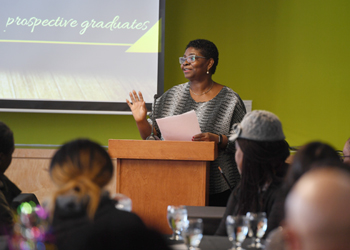 It's been done every year out of a sense of love that Oluronke (Ronke) Taiwo (right), BSAC's advisor, has for the students and her passion for recognizing their achievements at Dal. "I care for the students' sense of belonging," she says.

There were 24 graduating students among the 80+ attendees at this year's event, which featured a presentation and slide show celebrating the students and a heartfelt speech by Ronke. She says that these celebrations not only support Black students by recognizing their achievements, they also create a safe space where they can connect with people from similar backgrounds. It's a familial sense of community that permeates throughout BSAC.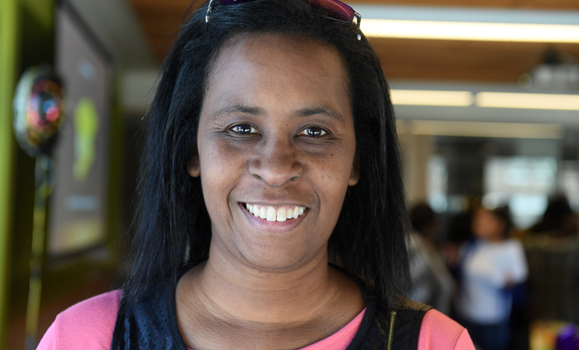 This network of support has deeply impacted Montreal native Lisa Dennis (above), graduating this year from the Master of Occupational Therapy post-professional program. "Myself and another student are the first two Black students graduating from my program," she says. "It gets lonely being the only Black person in a field." She adds that BSAC has been a valuable resource for her because of the connections she's been able to make with students who share similar experiences.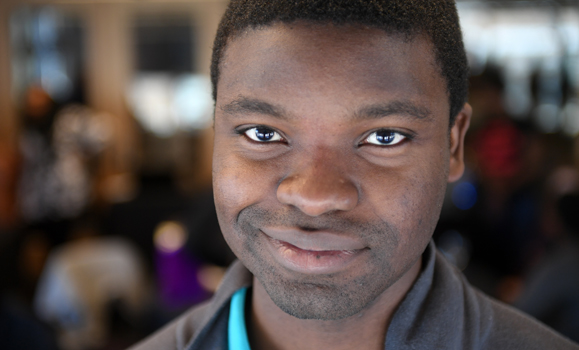 Henry Annan (above), a student from Halifax graduating from the Dalhousie Medical School, shared a similar experience, noting that there are traditionally "not a lot of Black students in medicine." (Though those numbers are growing: the Faculty of Medicine has graduated six students of African descent in each of the past two years.)

Creating connections

This is precisely why Ronke is so devoted to having BSAC as a strong presence on campus and organizing events such as the graduation luncheon. Celebrating the students' achievements helps to inspire and encourage them to overcome the struggles they may face, both academically and as minorities in their fields.

"They feel as if they can do it and that someone cares for them," she says. Ronke takes on a surrogate mother role of sorts with her students. She encourages them throughout their time at Dal — right through to attending their Convocation ceremonies, because she says it is important for other students to see Black students graduating, and for there to be someone there to support them through their journey.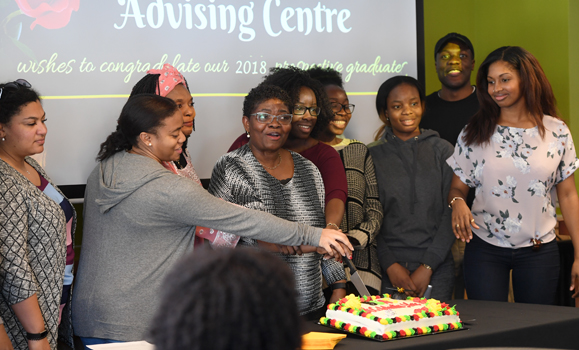 Henry and Lisa's journeys after Convocation will take them into careers in which they both plan to support youth. Henry will be starting a pediatrics residency at the IWK Health Centre this summer. Lisa plans to work in a private practice and is focusing on the high rate of African Nova Scotian students in the Individual Program Plan or IPP — an educational program designed for students who aren't expected to meet the regular academic requirements of their grade level. But with proper support, like the kind she has found with Ronke and BSAC, she believes these students can achieve exponentially more than the bare minimum — and the qualities of BSAC will be paid forward to the next generations of Black students.