Aaron MacNeil, an associate professor from Dal's Department of Biology, is among the newest Canada Research Chairs announced today (Thursday, May 3) by the Government of Canada.
Established 17 years ago, the Canada Research Chairs program supports and attracts the world's best researchers in the fields of engineering and the natural sciences, health sciences, humanities and social sciences. In addition to conducting research that improves our depth of knowledge and quality of life, chair holders also train the next generation of leaders in their fields through student supervision and teaching.
"I am so excited to be working in the North Atlantic," says Dr. MacNeil. "Seeing the collapse of the cod fishery and the impact it had on communities in the 1990's drove home just how important fisheries science is to the lives of many people.

"As an undergrad at Dalhousie, working with fisheries scientists at the Bedford Institute of Oceanography and taking courses from Ransom Myers and Jeff Hutchings, I was able to learn first-hand that numbers matter, and that the science that underpins fisheries decisions must be unimpeachable. I am thrilled to be working at Dalhousie to help continue that tradition of excellence."

In total, 186 new and renewed Canada Research Chairs from across the country were announced today. Dalhousie — which hosts the most CRCs of any university east of Quebec — will receive $500,000 in funding from the program.

Developing new opportunities


According to Dr. MacNeil, Canadian fisheries operate with little formal input from fishers and other stakeholders. But social and cultural factors that affect how and why people fish directly impact sustainability.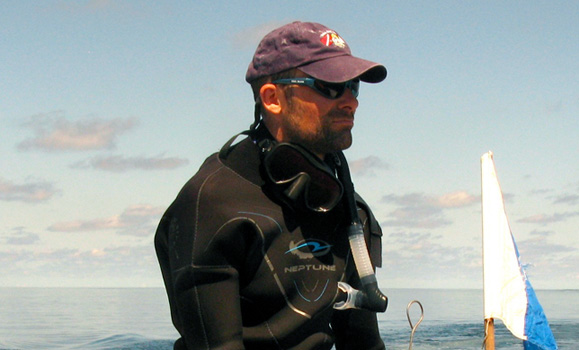 "My experience speaking with fishers here in Nova Scotia has been remarkably similar to those in places like Australia or Kenya," says Dr. MacNeil. "It is incredible how consistent fishers are in terms of how they see themselves and the strong sense of identity they have with their work. Unfortunately, most fishers are also facing similar threats to their livelihoods from pollution, overfishing, and climate change.
"By studying how others have dealt with these problems, we can develop a range of strategies for Canadian fishers and policy makers to help confront these problems in the future."

Dr. MacNeil is aiming to develop a new approach to fisheries management for Canada that incorporates social and economic factors and considers the needs of the fishers balanced with the total catch.
"There are many reasons people fish other than just money," says Dr. MacNeil. "My work aims to understand what those reasons are, why they are important, and how they can be incorporated into a broader idea of what sustainability means. Ultimately, I want to be able to formally include social and cultural values into something that policy makers can use to keep more people fishing sustainably, while ensuring we don't make the overfishing mistakes of the past."
 
Dr. MacNeil also happens to be one of the researchers from Dalhousie to receive funding from the Ocean Frontier Institute for a project focusing on Atlantic Groundfish.

He will be collaborating with Dr. Sara Iverson, a professor in Dal's Department of Biology, and Jonathan Fisher from Memorial University of Newfoundland to tackle the challenges of assessing and maintaining sustainable, high-valued groundfish fisheries during a period of rapid ocean change.

For more information about the Canada Research Chairs program, visit the CRC website.