His Serene Highness Prince Albert II, reigning monarch of the Principality of Monaco, will spend most of Tuesday, May 8 at Dalhousie to learn about how research at the Ocean Frontier Institute (OFI) is advancing the sustainable development of the North Atlantic.   

A guest of the OFI and its CEO Wendy Watson-Wright, Prince Albert — the son of Hollywood glamour icon Grace Kelly and Prince Rainier III — will spend the day meeting with researchers and touring Dal's ocean laboratories.

He'll also participate in an informal public discussion about the changing ocean and solutions to generate both environmental benefits and economic opportunity. The event, which all are invited to attend, takes place at the Marion McCain Arts and Social Sciences Building from 4:30 to 5:30 p.m.

The Prince has shown global leadership in addressing environmental issues and promoting ocean-related sustainable development. The Prince Albert II of Monaco Foundation focuses on three main challenges: climate change and renewable energy development, combating the loss of biodiversity, and improving universal access to clean water.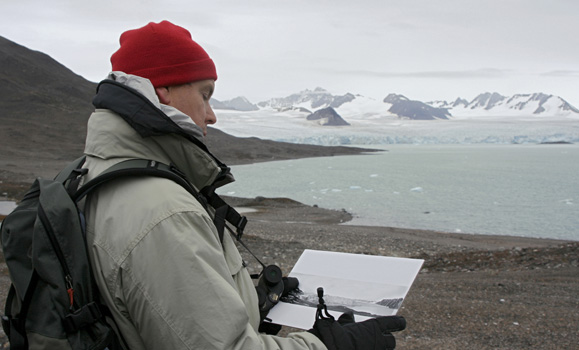 "During the last few weeks as we were preparing for the Prince's visit I was asked multiple times, why His Serene Highness was coming here," says Watson-Wright. "My answer: he is committed to protecting our environment and knows the work we must do, together, will help safeguard our ocean and leverage the value it contains."

Recognizing ocean leadership

His Serene Highness will meet with several OFI researchers, each of them part of the transnational hub for ocean research that brings together experts from both sides of the North Atlantic to explore the vast potential of the world's ocean. OFI represents an historic investment in Canadian ocean research — more than $227 million in total. (Learn more at OFI's website.)

His Serene Highness Prince Albert II is head of the princely house of Grimaldi in Monaco. He is vice-chairman of the Princess Grace Foundation, an American charity named after his mother which was founded in 1982 and which supports emerging artists in theatre, dance and film.
His work on environmental issues — advocating alternative energy and hybrid vehicles — resulted in the United Nation's environmental program naming him as a "Champion of the Earth" in 2008. In 2015, the Prince was given an award by the United Nations Correspondents Association for his efforts on behalf of biodiversity and climate-change research.