EDITOR'S NOTE, Dr. Wilder's Belong Forum, originally scheduled for March 1, has been rescheduled to Wednesday, March 28, 2018 in the Potter Auditorium (Kenneth C. Rowe Management Building). The story below has been updated.
Award-winning MIT historian Craig Steven Wilder visits campus March 28 as part of a series of Belong Forums happening this year for Dal 200's Year of Belonging initiative.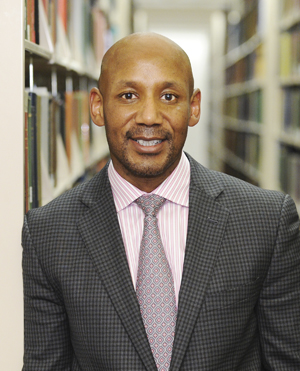 Dr. Wilder (left) is one of several internationally respected thinkers, trailblazers and change-makers coming to campus this year to share their unique perspectives as part of the series.

Inspired by the question "What would it take to create a world where we all feel like we truly belong?" the forums are designed to expand and elevate discussions around diversity and inclusion at Dal and in the broader community.

Educated at Fordham University and Columbia University, Dr. Wilder's work has sparked important discussions and debates about race, slavery and higher education in North America.

Dr. Wilder will speak at the forum about some of the research that went into his award-winning 2013 book, Ebony and Ivy, which exposed the historical ties of several major U.S. Ivy League colleges to slavery and the slave trade.

Registration is now open for Dr. Wilder's forum and for the following forum on April 17 with Buffy Sainte-Marie.

Each forum will features a 30-minute talk, followed by a 30-minute question-and-answer period moderated by a journalist from the CBC — Dal's broadcast sponsor for the Year of Belonging.

Here are some interesting facts to know about Dr. Wilder ahead of his talk at the Ondaatje Theatre on March 28:

His award-winning book inspired an Esperanza Spalding song
Ebony and Ivy has won several awards and even inspired Grammy Award-winning artist Esperanza Spalding's song, "Ebony and Ivy," from her 2016 album Emily's D+Evolution.
He helps prisoners earn college degrees

Dr. Wilder began his career as a community organizer in the South Bronx and continues to be involved in community work. He is a currently a senior fellow at the Bard Prison Initiative, which gives prisoners the opportunity to earn college degrees during their incarcerations in the New York State prison system.

He's been a consultant on Ken Burns documentaries

Dr. Wilder is a passionate supporter of public history. He has consulted on several major film projects, including titles by acclaimed documentarian Ken Burns. He also serves on the Board of the Lapidus Center for the Historical Analysis of Transatlantic Slavery at the Schomburg Center, New York Public Library, and has directed or advised exhibits at regional and national museums.

He believes in the power of education

In an interview with C-Span in 2013, Dr. Wilder said the American college and university system played a benevolent role in his life, enabling him to move from a childhood being raised, alongside his two siblings, by a single mother in Brooklyn, to a career as a college professor. But he said his research on slave connections in higher education made him realize how these institutions have also been weapons of social destruction.

He mixes advocacy and humour on social media

Dr. Wilder weighs in regularly on race relations, presidential politics and history on Twitter. While his feed skews serious for the most part, he's not above a little scathing humour and satire, particularly when it comes to anything involving the current U.S. president. Follow him @craigswilder.

 RSVP now for Dr. Wilder's forum.