On a cold winter's day in Halifax, travelling to Texas must sound like a pretty good idea. At least, that's why Josh Nieves and Sarah Dede think they encountered so many people from Dal while they were working in the Lone Star State.

Those introductions were what motivated the couple to come to Halifax for the Master of Architecture program.

"Around the time we were looking to apply to a master's program, we happened to be working in Texas with some grads from Dal," Josh recalls. "They kept trying to convince us to apply to Dal's program." Sarah adds, "There were also current Dal students on a work term in the office and they gave us a really good sense of what the program was like."

What they heard about the design-build focus of the program and the studio culture gave Sarah and Josh plenty of good reasons to apply. When they learned that the program's international tuition fees are more affordable than domestic fees at comparable U.S. universities, they knew it was the right choice.
Finding a good fit

Josh, who's from Hopewell Junction, New York and Sarah, who calls Wheaton, Illinois home, first met as undergrad students near Chicago.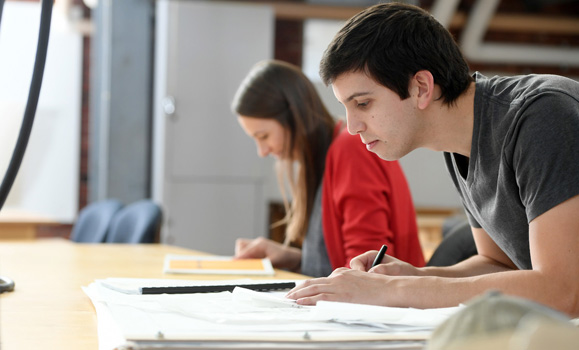 Sarah liked math and making creative things with her hands, and saw architecture as a bridge between the pragmatic and the artistic. "It really resonated with me because the practice is both technical and creative."

Josh was drawn to architecture for slightly different reasons. "I loved building things," he says. "When I discovered there was a profession that allows you to do that all the time I thought, 'I'm in!'"

New opportunities

One of the most memorable experiences in the master's program has been the studio field trip to Cuba. As Americans, it was a unique experience. "It was really interesting because we got insight into a place we don't really know that much about," Josh explains.

They traveled to Cuba as part of the Urban Systems Studio course, one of several options that incorporate a travel or off-site component. The course requires students to map at a distance, perform an on-site analysis and then bring it all together in a design project.

Sarah says this experience will pay off in the future.

"It's kind of overlooked that a lot of architects will work in places they're not familiar with," she says. "You're thrown into the culture and you have to absorb as much as you can in a short amount of time. It was good experience in something we'll likely have to do in practice."

Demonstrating expertise

Now that Josh and Sarah are in their final semester, they're focused on testing and supporting their theses. Sarah is exploring how surroundings impact the human experience — specifically that of refugee communities.

"I'm focusing on refugee housing in the U.S. but specifically in permanent resettled areas and how architecture can help refugees integrate into their host communities and become self-sustaining."

Inspired by their travels across the U.S., Josh's thesis looks at breathe new life into disregarded landscapes.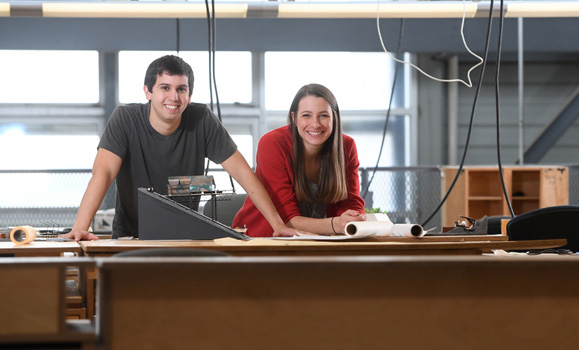 "We came across this massive open-pit mine in Butte, Montana," he recalls. "It's closed off because it's this big open pit that's filled with contaminated water but when you look at it, it's beautiful and has a lot in common with other protected and promoted parks. I'm trying to build a new narrative for how we could clean up and experience some of our more neglected and human-manufactured landscapes."

Next steps

Dalhousie Architecture is an accredited program that is professionally equivalent with American schools. That means that when they graduate, Josh and Sarah can simply return to the U.S. to complete their professional registration requirements. Picking a destination will be the only difficulty.

"We've worked in a few different places so we have all these bases across North America," Josh says. Sarah agrees, "It's almost like there are too many options."

After that, they hope to pursue dreams of work in natural landscapes. Josh is eager to bring his thesis ideas to life with work in a National Park setting. "To be able to work on something out in the wilderness would be great," he says.

Sarah hopes to get the opportunity to work on something very personal. "Many architects dream of designing something for themselves and that would be something I'd love to do — to build my own home surrounded by nature."