Schulich School of Law Professor Jocelyn Downie is among 125 new Order of Canada appointees named in the Governor General's year-end list.

Celebrated for her contributions to Canadian health law and policy, Prof. Downie's primary focus has been on end-of-life law, policy, and care – voluntary euthanasia, assisted suicide, terminal sedation, and unilateral withholding or withdrawal of potentially life-sustaining treatment.

She has worked extensively on the protection of human participants in research, particularly in the context of increasing commercialization of public universities and hospitals, and on the protection and promotion of women's health in the areas of abortion and assisted human reproduction.

In 2015, Prof. Downie, who is cross-appointed in the Faculty of Medicine, was the first Dalhousie faculty member – and, indeed, the first in Nova Scotia – to receive a prestigious Trudeau Fellowship from the Pierre Elliott Trudeau Foundation. Among her other awards and honours include fellowship in the Royal Society of Canada and the Canadian Academy of Health Sciences, appointment as a Dalhousie University Research Professor, and the Canadian Association of Law Teachers Award.
More Dal-linked appointees

Dr. Downie is not the only individual with a Dalhousie connection named to the Order of Canada this go-around.

The list includes Martha Crago, for example, who spent much of the past decade as Dalhousie's vice-president research, departing the role mid-2017 for a new position at her alma mater, McGill University. Dr. Crago joined Dal as vice-president research in 2008, serving in the role until mid-2017 when she took on a new position at McGill University.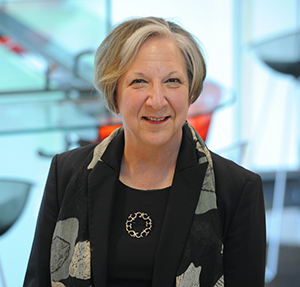 Named to the order for "her contributions to research and innovation in Canada, notably in the area of ocean science," Dr. Crago helped Dalhousie expand the scale and scope of its research partnerships both in the region and abroad, fuelling innovation and economic development. She led the development of a successful application to the Canada First Research Excellence Fund, launching the Ocean Frontier Institute with the largest federal research grant in Dalhousie history ($93.7 million). Last year, she was part of the panel that conducted Canada's Fundamental Science Review (dubbed "The Naylor Report" after its chair, University of Toronto's David Naylor).

"It feels to me as though the honour belongs to all the people that I have learned from and worked along side of over the years," says Dr. Crago.  "The ocean science community at Dalhousie and the ocean industry community of Halifax were especially important to me, and this honour is a reflection of how important they are to our country."
Other Dal-notable Order of Canada recipients from this latest announcement include:
The Honourable Thomas Cromwell, who taught law at Dal from 1982 to 1992 and again from 1995 to 1997. He has been appointed a Companion of the Order of Canada for his illustrious service as a Supreme Court justice and his leadership in improving access to justice for all Canadians.
Elizabeth Cromwell, who at Dal's Spring 2017 Convocation received a Doctor of Laws (honoris causa) for her contributions to Black heritage preservation and education in Nova Scotia.
Alumna Catherine Anne Martin, who received her BA in Theatre from Dal in 1979, for her award-winning film documentaries and for her commitment to promoting education among the members of the Mi'kmaq, Maliseet, Innu and Inuit communities, particularly women and youth.
Alumnus  Raymond Murphy, recognized for his excellence in business and community leadership in Prince Edward Island, notably as an advocate for healthy communities.
All will be invested into the Order at a ceremony in Ottawa later this year. A date has yet to be determined.