Tamar Dina is starting the Master of Arts in Musicology at Dal's Fountain School of Performing Arts with the hope of empowering more women to discover their musicality.  
"I would like to converge the community organizing I'm doing with the academic work," she says, "to encourage music as a communication tool and help women reclaim their musical confidence."
Desire to share music

Four years ago, shortly after completing her undergraduate degree in English and Creative Writing at Dal, Tamar started Music Liberatory, a program designed to bring women in Halifax together to learn and explore their music ability.  
"I started it because I needed for it to exist. I felt that what I needed wasn't out there. Even if you find something that's specifically for females, it's usually not with an agenda: it's usually by accident or an auxiliary club so it's not confronting the social norms and trying to outsmart them to create a different environment. So that's what I started to develop."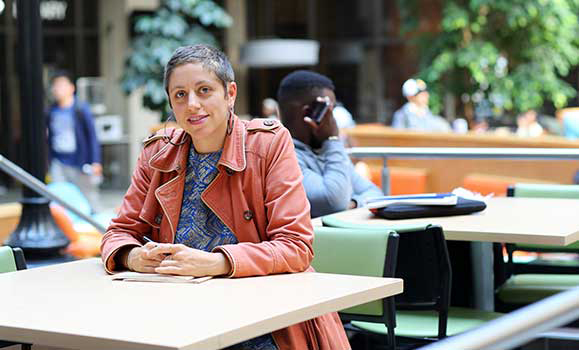 Through Music Liberatory, Tamar joins women and girls from all walks of life to create music. Coming together helps to overcome social stigmas and builds the confidence required to try something new.  
"We share the experience of what it's like to create music, even if it's simple music. And eventually we really press ourselves to communicate with that music. Because that's when the real vulnerability comes out. I think the thing we're afraid of is being that exposed — and yet that's the thing that makes art powerful."
Collaborative composition

One of Music Liberatory's most recent projects, Women Safe and Sound, focuses on the issue of violence against women. The project brought together over 70 women who were diverse in terms of their class, race, experience with music, and age to write an original song, record it and produce a music film. The project took over a year. The resulting song is titled Sisterhood.  
"The song is directed toward women, which is very unusual — most music is directed toward men, even when the story is about women's lives. It's saying look: we can write honestly about women's lives and also include women in the audience."
The music film debuted on September 15 as part of the Prismatic Arts Festival and can be viewed on the Music Liberatory website. Tamar sees it as tangible evidence of what Music Liberatory does and why it's so important. Beyond that, she wants to use it as a unifying project.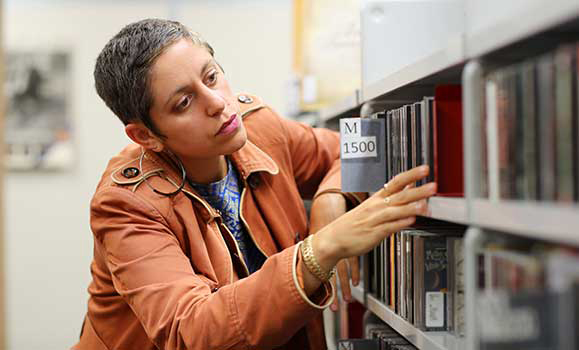 "For the campaign called Sisterhood Cover Me we're asking female artists, at whatever level, to do their own version of the song, as long as they stay true to the lyrics. This reinforces the idea of women communicating to other women through music. It's subtle but it's pretty deep because the music and the lyrics ask women, 'Where are you at? What are you doing in relationship to other women?'"  
Digging deep

Tamar's intentions for her master's degree align with her passion for increasing the number of female instrumentalists. She plans to study female percussionists and drummers and their relevance globally, throughout history. 
"You have to go back and retell the story because men have been writing history and it rarely includes women either because it challenges those in power, or the power structure itself. But there are always stories of defiance. And rhythm is the basis. Rhythm is the place that you start and it's born out of a woman's body. Every baby's first sense of rhythm is their mother's heartbeat, in time. That makes rhythm powerful."
Tamar also believes that while recent history has seen women shy away from the drum — in some cases denied access to it — drumming is important for women.  
"There are very few avenues that we're allowed to express our anger. And if you look at the ways that women deal with our repression, it's often self-destructive. Whereas if you can pound on a drum, which is what you're supposed to do with a drum, you can take that energy and emotion and transfer it and while you're transferring it, be creative."