Dal will play host next week to Canada's largest annual teaching and learning conference, bringing hundreds of experts together in Halifax to explore the future of higher education.

The four-day Society for Teaching and Learning in Higher Education (STLHE) conference, organized and hosted in partnership with other local post-secondary partners, will centre on the theme of "Gateways in Higher Education: Cultures, Transitions, Transformations."

Nearly 900 participants and volunteers from around the world are expected to attend the conference, which will feature hundreds of presentations on topics ranging from the Indigenization of education and student retention to skills development, data literacy and entrepreneurship education.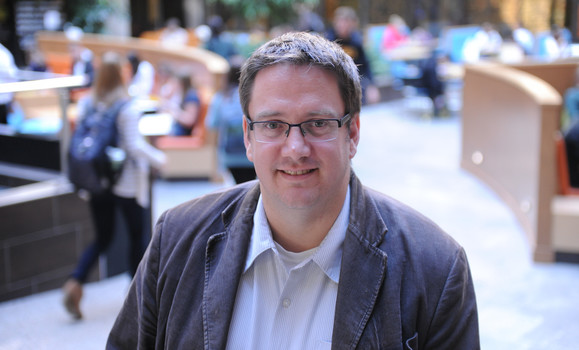 "The various themes explored during this conference are very exciting as we know we need to enhance our understanding of these pathways as we continue to advance the teaching and learning environment here on campus," says Brad Wuetherick, Dal's executive director of learning and teaching and the university's lead on the conference.
Learn more: stlhe2017sapes.ca/

Discovering new ideas

Hosted by a different post-secondary institution (or group of them) each year, the conference offers academics, administrators, students, and others in the post-secondary sector an opportunity to tap into the latest pedagogical research and best practices.

"Everyone who goes to it can get something different out of it," says Kim Brooks, a Dal professor in the Schulich School of Law, who attended her first STLHE conference at McMaster University in 2002.

"I get a lot of exposure very fast to the state of research in this area, and it's always exciting for my own teaching. I always come away with new ideas."

While Dr. Brooks's research focuses primarily on tax law, she says she has always devoted some of her time to doing research on teaching. In 2004, she co-authored a book on the use of case studies as a part of the Green Guide series of handbooks on teaching and learning issues put out by STLHE. And in 2010, she was one of ten professors to receive a 3M National Teaching Fellowship — one of the country's top teaching honours that is announced each year as part of the conference.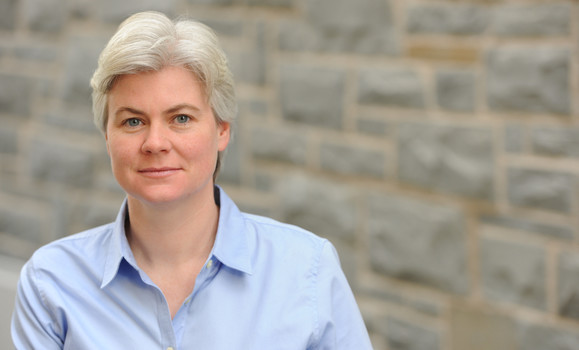 Dr. Brooks will participate in a presentation and poster board showcase at this year's conference on the experiences of academics from marginalized groups (LGBTQ+, working class, Indigenous, etc.) in the classroom.  
She'll be joined by the School of Occupational Therapy's Brenda Beagan (principal investigator on the project) and the School of Social Work's Merlinda Weinberg, as well as graduate students Be a Waterfield (Dal), Tameera Mohamed (Dal), and Brenda Hattie (Mount Saint Vincent).

"This is the only place I can think of in this country, this conference, where everyone who is there cares about and is thoughtful about research on teaching and learning," says Dr. Brooks. "Other conferences may have papers on teaching and learning, but it's not usually the primary focus."

An engaging program

Ten 3M National Student Fellowships and five D2L Academic Innovation awards are also presented at the conference. This year, two Dal students are among the recipients of the student fellowship: fourth-year Dal Chemical Engineering student Bai Binto Karia and third-year Theatre and Environment, Sustainability and Society student Anika Riopel.

Professor Emeritus David Boud of the University of Technology in Sydney, Australia, will deliver this year's opening keynote speech on the assessment of student learning and job skills.

Other plenary sessions include a President's Panel that will feature Dal President Richard Florizone and other local university presidents in discussion about change and innovation in programming and the future of teaching and learning across higher education, as well as a closing session led by the 3M student fellowship recipients.

Presentations and sessions will be held in various locations on Dal's Studley Campus, including the McCain Building, the Rowe Building, the Student Union Building, and the Rebecca Cohn Auditorium, as well as at NSCAD. Pre-conference workshops will be held on the Saint Mary's University campus.

Around 200 Dal faculty, students and staff have signed up for this year's conference, some as presenters, others as delegates, and many as volunteers.

"It's exciting to see how engaged Dalhousie faculty and students have been on this project, and I am very proud of the quality of work on display during the conference from Dalhousie colleagues across the institution" says Wuetherick.
Learn more about the conference at stlhe2017sapes.ca/
(Danny Abriel photos)