The Dalhousie Agricultural Campus Botanical Garden is the proud recipient of a "Canada 150 Garden Experience" designation, awarded by the Canadian Garden Council in collaboration with the Canadian Nursery Landscape Association.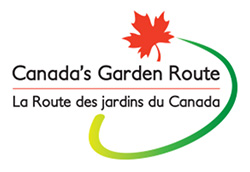 In celebration of Canada's sesquicentennial, 150 gardens and garden experiences across the country were jury-selected to receive the designation highlighting "garden ways" to celebrate Canada's birthday year.

Shaping our Canadian aesthetic

"Canada has a long-standing garden culture," said Alexander Reford, president of the Canadian Garden Council, at an awards ceremony in March last month. "From First Nations gardens that were here long before settlers arrived, to the enormous variety of gardens that every culture has brought to this country since Confederation, gardens from modest kitchen and community gardens to celebrated botanical and public gardens have played a role in defining and developing our Canadian aesthetic and quality of life."

Faculty of Agriculture Dean David Gray says the campus's grounds are a source of learning, pleasure and pride for the university and the winder community.

"Our Rock Garden, along with shade and herb gardens, a butterfly meadow and apple orchard and other unique features shelter important collections and create quiet havens amid the bustle of campus life," he says. "We are very proud to be recognized as a 'Canada 150 Garden Experience' and encourage one and all to visit this summer when our largest classroom is in full bloom."

A vibrant campus

Boasting more than 26 acres of an extensive plant collection, the Agricultural Campus features a Rock Garden, Herb Garden, Butterfly Meadow and Alumni Garden. Spectacular vegetable and ornamental gardens serve as a living laboratory for Plant Science and Horticulture students, a testing-ground for new ornamental plants and repository for over 3000 types of trees, shrubs and plants – many of them unique to this region.  A 50+ year old collection of Rhododendrons and Azaleas also bloom from late May to the end of June on various locations across campus.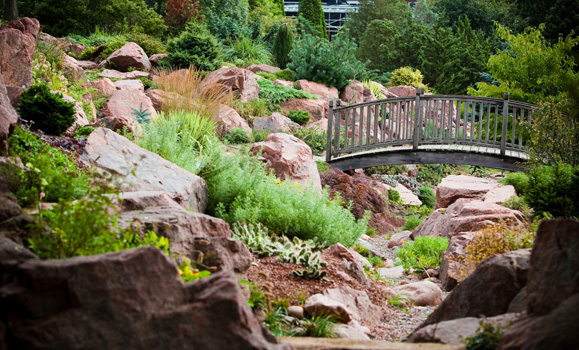 "With so many great gardens to visit in Canada from coast-to-coast, the garden staff and volunteers are very pleased to have been selected as one of the designation gardens for the 'Canada 150 garden experience' and hope to see you in Truro and on the garden path in 2017," says Botanical Garden Coordinator Darwin Carr

The gardens of the Agricultural Campus have also been highlighted in the Provincial Garden Road Trip of Tourism Nova Scotia — a concept developed to increase garden tourism in Nova Scotia and to highlight the beautiful gardens and the hard work of gardeners from around the province

To view the full list of Canada 150 Garden Experience designation winners, visit the Canada's Garden Route website.