Editor's note: This story contains discussion of the treatment of sexual assault victims in court, but no specific details regarding the Jian Ghomeshi case.
It happens every so often: a court case that seems to captivate and divide a nation, with the potential to shape, break or reinforce conceptions of our legal system.

For Canada, this year's frontrunner is the story of Jian Ghomeshi: musician, writer and former CBC radio broadcaster. Once considered an immigrant-Canadian "golden boy," Ghomeshi was fired from his CBC position in October 2014 when allegations swirled about his involvement in violent and non-consensual sexual encounters with numerous women. He was formally charged with sexual assault in November 2014 and over the past two weeks his ongoing trial has generated massive media attention across Canada and beyond.

As the latest in a rash of high-profile North American sex-crime cases, the trial is inviting questions and scrutiny about how sexual assault is handled in our courts. Despite the presence of progressive laws, the experiences of sexual assault victims on the stand raise doubt on whether these laws have served a meaningful purpose.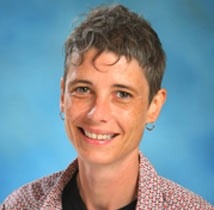 While she could not comment on the ongoing proceedings in R v Ghomeshi, Elaine Craig (left), assistant professor in Dalhousie's Schulich School of Law and an expert on sexual assault law, has become a go-to source for many journalists looking to discuss the treatment of sexual assault complainants more generally.

"The reality is that lots of sexual assault claimants continue to experience that process as traumatic," she says. "We continue to have a problem with some defence counsel using cross-examination strategies that trade on the same types of rape myths we've been working for decades to try and eradicate from the criminal law process."

Treatment of victims

Prof. Craig is currently working on a book project on the treatment of sexual assault complainants in sexual assault trials. She's done a set of different studies: one examining commercial expression that lawyers engage in one their websites; a second looking at trial transcripts and the cross examination of complainants by defence council; and a third conducting qualitative interviews with defence lawyers and crown attorneys in a variety of cities across Canada. She uses these different methodologies all in pursuit of two questions: what does the treatment of those who allege sexual assault look like in these trials, and in what ways can we improve upon that experience?

"Certainly, those rape shield laws have reduced the historical practice of trotting out evidence of every man a woman has slept with and securing an acquittal on the basis of some sort of problematic inference of credibility, so that sort of practice tends to not show up as much," says Prof. Craig. "But what we do still see sometimes, particularly in cases where there are ongoing sexual relations between the complainant and the accused, is that the rape shield provisions continue to be either ignored or subverted."

As Prof. Craig has found in her research, gender-based stereotypes prevail in some cases. The notion that consent can be inferred based on prior sexual history or that a woman's credibility can be challenged on the basis of who she was hanging out with, what she was wearing or how many alcoholic beverages she'd consumed, are all examples of those same problematic social assumptions.

"Another one would be the notion that individuals who fail to physically fight back or run from the incident screaming 'rape!' at the first possible chance are less credible," she says. "The problem is that all of these outdated stereotypes are, in fact, based on discriminatory attitudes about women."

The impact of "digital debris"

Another challenge for the courts, as seen in the Ghomeshi trial, is how "digital debris" can play an increasing role in criminal and civil trials. Digital debris refers to anything from emails, posts or other technological interactions that leave a record of an individual's online history with others. The difficulty in cases of sexual assault is that it is not uncommon for a victim to maintain contact with their abuser after the alleged assault.

The same stereotypes that attempt to erode our understanding of the legal definition of consent spill over into the topic of credibility, especially when digital debris is introduced as evidence. Prof. Craig says there are many social assumptions about how people should respond to sexual or gendered violence — such as telling someone right away if it actually happened or never talking to the abuser again — but there's no empirical evidence to support these notions.

"There are all sorts of reasons why women might continue to maintain contact with someone who has physically or sexually assaulted them," she says. "In part, we're socialized in a context where women haven't necessarily been empowered to understand their own victimization for what it is until a certain amount of time and experience has gone by."

Possibility for change?

Considering the outdated assumptions that are still present in proceedings, there is cause for concern over how sexual assaults are handled in the courts. Prof. Craig worries that the high profile nature of the cross-examination of the three women called to the stand in the Ghomeshi trial will serve as a further deterrent to others who have experienced sexual harm. She's hopeful for revisions, but not yet convinced.

"I'm heartened by the increased public attention to this issue," she says. "But whether what's transpiring in the Ghomeshi proceeding will help promote change or not, it's hard to predict."