When it comes to finding your way into a career, mentors matter.

That's especially true in the case of Leah Jones, a second-year medical student at Dalhousie, who says it was through her role as a mentor that she found the inspiration to follow her dream of becoming a doctor.

"As a young Black woman, when I see a Black female physician, it feels like they are my role model. I want others to see the same in me," she says.

Recently, Dalhousie and the Johnson Scholarship Foundation established a new partnership to encourage and support Aboriginal and African Nova Scotian students in considering careers in health care. Two Dalhousie programs — Promoting Leadership in Health for African Nova Scotians (PLANS) and the Aboriginal Health Sciences Initiative (AHSI) — will have the opportunity to significantly extend their reach thanks to the foundation's generosity.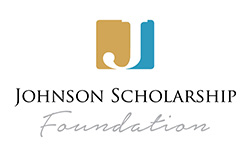 The Johnson Foundation, which aims to improve access to education for underrepresented groups, has committed to matching all donor gifts to PLANS and AHSI up to $1 million.
Learn more about the Jonshon Scholarship Foundation: website, Facebook page

"As the province's leading university with the highest concentration of health programs, we have a responsibility to nurture diversity in our academic programs so that our graduating classes represent the communities in which they will live and work," says President Richard Florizone. "We thank the Johnson Scholarship Foundation for their generous support."

"We're very excited about partnering with Dalhousie on this important project," says Malcolm Macleod, the foundation's president. "The additional scholarships and expanded support mechanisms will improve access to education and build capacity in these underrepresents groups, and ultimately strengthen the health-care system."

The U.S.-based foundation, in partnership with Dalhousie, will help PLANS and AHSI expand their outreach, mentorship and financial support to students in an effort to help address the cultural disparity in the health-care system. For example, a national study in 2010 showed that out of 69,000 physicians in Canada, only 300 were Aboriginal — less than 1 per cent. Similar disparities exist within all other health professions.

"Patients who receive care from professionals who reflect their cultural background have better experiences in the health-care system," says Dr. David Anderson, dean of Dalhousie's Faculty of Medicine.   

The Aboriginal Health Sciences Initiative (ASHI) was established in 2009 to encourage more members of the Maritime Aboriginal community to consider careers in health-related fields. Promoting Leadership in Health for African Nova Scotians (PLANS) began with a community advisory committee in Medicine in 2011, before expanding its reach to Dentistry and Health Professions with new provincial funding in 2013. Today, PLANS now spans 50 communities across the province.

PLANS and AHSI have parallel initiatives at the university and within their respective communities, including summer programs, mentorship, advancing diversity in curricula and working closely with community partners to develop new programs. The increased funding will allow the two initiatives to increase their efforts across all initiatives.

Jones, who served as a mentor to junior and senior high students when she was an undergraduate student, says programs like these will help support and encourage students like her to enter the health professions.

"I thought, 'wow I wish I had the opportunity to be a part of this program when I was young,'" says Jones, whose own mentorship experience inspired her to follow her own dreams. "I realized I was telling these kids they could be anything they want, and I needed to follow the same advice."