During spring convocation ceremonies, May 20 to 28, 2006, Dalhousie University will award honorary degrees to eight prominent Canadians in recognition of their significant accomplishments. 
Almost 3,000 student will graduate during the ceremonies, which will be held in the Rebecca Cohn Auditorium of the Dalhousie Arts Centre.
The following individuals will receive a Doctor of Laws, honoris causa, with the exception of Robert Gillespie who will receive a Doctor of Engineering, honoris causa.
John Bragg, May 23 (Fri.) 2:30 p.m, Convocation for Law. John Bragg understands the true nature of success. The President and Chairman of Oxford Frozen Foods developed his company from a local, family run business to nothing short of a global phenomenon. From humble beginnings, Oxford Frozen Foods has grown into an international industry leader, specializing in wild blueberries and exports to Europe, East Asia, the Caribbean and Australia — all the while embracing the values that Mr. Bragg is known for: integrity, dedication and courtesy. Mr. Bragg's business acumen has extended to other entrepreneurial pursuits with great success. His Eastlink communications and entertainment company is recognized as a pioneer in communications services. He is president of many affiliated companies, and serves as director for several prominent Canadian businesses.His entrepreneurial success is balanced with a strong commitment to community, higher education and philanthropic causes. He generously gives his time and expertise to many Maritime universities and became Chancellor of Mount Allison in 2005. In recognition of his tremendous support of Dalhousie, a room is named after the Bragg family in the Marion McCain Arts and Social Sciences Building.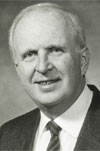 Robert Gillespie
Robert Gillespie
, May 28 (Wed.) 9:30 a.m., Convocation for Engineering (Civil, Electrical and Computer, Mathematics, Industrial, Internetworking, Mining, Mineral Resource, Petroleum). A senior executive in the global consumer goods industry, Robert J. Gillespie helped forge the success of many leading brands including Mazola corn oil, Hellman's mayonnaise, Knorr soups and Skippy peanut butter. Mr. Gillespie grew up in Halifax, taking mechanical engineering at what was then Nova Scotia Technical College in the 1960s, followed by graduate studies at Purdue University. Over the next 35 years, he ascended the management ladder at Bestfoods, a leading food manufacturer with operations in more than 60 countries. As executive vice-president, he played a central role in its sale to Unilever, when Bestfoods earned $9 billion a year and employed more than 44,000 people. A community leader in Ridgewood, New Jersey, Mr. Gillespie is the managing partner of Westmount Investments LLC and devotes much of his spare time to non-profit organizations and corporate boards. He assisted New Jersey's Valley Hospital in raising more than $17 million and chaired the board of advisors for the Sarah W. Stedman Nutrition and Metabolism Center at Duke University.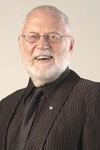 Stuart Hamilton
Stuart Hamilton
, May 20 (Tues.) 2:30 p.m., Convocation for: Arts & Social Sciences II. Who knows more about opera than anyone else in Canada? Stuart Hamilton, that's who. Perhaps best known as quizmaster on CBC Radio's
Saturday Afternoon at the Opera
he now teaches opera repertoire and diction at the University of Toronto. He enjoys a strong connection with Dalhousie voice students, through master classes and his work with Opera Nova Scotia. Mr. Hamilton has also received national acclaim for his Metropolitan Opera broadcasts. As one of Canada's top vocal coaches for the past 65 years, he has inspired and coached generations of singers. As a piano accompanist, he has performed alongside internationally celebrated artists Maureen Forrester, Richard Margison and many others. Mr. Hamilton is also founder and Artistic Director Emeritus of Opera in Concert, the acclaimed concert series based in Toronto, was first artistic director for the Canadian Opera Company ensemble and was named a member of the Order of Canada in 1984. His numerous awards include the Beckmesser Award from the Los Angeles Opera League, the Toronto Arts Award, the Governor-General's Commemorative Medal and Opera Canada's inaugural Opera Educator Award.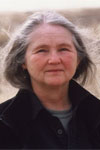 Zoe Lucas
Zoe Lucas
, May 21 (Wed.) 2:30 p.m., Convocation for Science I (undergrad). Wild horses couldn't drag Zoe Lucas away from Sable Island. But they certainly lured her to the remote, windswept isle for a fascinating lifetime of biological research and environmental monitoring. A NSCAD art student on her first visit in 1971, Ms. Lucas soon landed a job there with a seal research program in Dalhousie's psychology department. By the mid-1980s, she moved permanently to Sable, located 160 kilometres off the province's southeast coast. Now a research associate with the Nova Scotia Museum, Ms. Lucas continues to study the horses, seals and other wildlife in their unique habitat. She monitors the beaches for sea litter and oil-contaminated birds, and conducts environmental impact studies for the offshore energy industry. Her work has appeared in many scientific journals.
Generous with her time as an educator and advocate, Ms. Lucas organizes Sable update meetings in Halifax, maintains the island's website, gives public presentations internationally and has authored several books. Her many honours include certificates of merit from the Canadian Museum of Nature and the Nova Scotia Environmental Awards.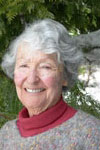 Cornelia Oberlander
Dr. Cornelia Oberlander
, May 21 (Wed.) 9:30 a.m., Convocation for Architecture and Planning, Computer Science (including Master of Health Informatics. Cornelia Hahn Oberlander devotes her life to designing healthy outdoor spaces where city dwellers can enjoy the natural world. She is one of North America's "greenest" and most innovative urban landscape architects. Environmental sustainability is a key element of Mrs. Oberlander's work. The green roof of the Vancouver Public Library collects stormwater and even boosts the city's biomass. At the C.K. Choi Institute of Asian Research, wetlands purify the building's greywater for irrigation purposes. Her serene rooftop park at Robson Square spans three city blocks in Vancouver. She studied at Smith College and was one of the first women to graduate from Harvard University's School of Design. Upon launching her own firm in Vancouver 58 years ago, the mother of three made her initial mark with playgrounds such as the Children's Creative Centre for EXPO '67 in Montreal. Other notable projects include gardens at the Canadian Embassy in Berlin, the National Gallery of Canada and the Canadian Chancery in Washington, D.C., which earned her the National Landscape Award, presented at the White House.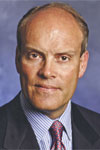 Brian Porter
Brian Porter
, May 27 (Tues.) 9:30 a.m., Convocation for: Management I (BComm). Amid a demanding career as one of Canada's top banking executives, Brian J. Porter always makes time for his community. His management experience, well honed in the world of investment banking, brings leadership and wisdom to a variety of important causes and charitable organizations. Currently executive vice-president and chief risk officer of Scotiabank, Mr. Porter has held a number of management positions over nearly three decades with the Scotiabank group. He received his Bachelor of Commerce degree from Dalhousie in 1980, and is a graduate of the Harvard Business School's Advanced Management Program. While his career centres on helping Canada and Canadians fulfil their economic potential, his volunteer work recognizes that a successful society is built on much more than money. Mr. Porter's charitable work has helped raise millions of dollars for the United Way, Invest in Kids and other special causes. The father of three remains closely connected to Nova Scotia and Dalhousie, through alumni events in Toronto and Chester, and as a generous supporter and member of the Faculty of Management Advisory Board.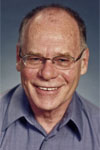 Richard Seewald
Dr. Richard Seewald
, May 26 (Mon.) 2:30 a.m., Convocation for Health Professions  (BSC Nursing, DNPS, MN, BSW, MSW). Hearing loss is a particularly baffling challenge for infants and toddlers, delaying their abilities to interact, communicate and comprehend. Richard Seewald is their champion. His research began while he was teaching in Dalhousie's School of Human Communication Disorders. There he developed formulas, software and procedures that are the global standard for fitting hearing aids in tiny patients. Dr. Seewald embarked on a quest to create child-friendly hearing aids and fitting methods. Starting out his career at the Nova Scotia Hearing and Speech Clinic, he found his true calling after a rubella outbreak led to a sudden wave of infants born with hearing difficulties. Today, his work continues at the National Centre for Audiology in London, Ontario, where he is Canada Research Chair in Childhood Hearing. Dr. Seewald has received numerous honours throughout his career including the Career Award from the Canadian Academy of Audiology and the International Award in Hearing from the American Academy of Audiology. The Hear the World Foundation recently named a new award after him, the Richard Seewald Annual Award for Childhood Hearing.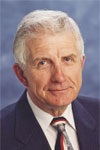 Matthew Spence
Dr. Matthew Spence
, May 23 (Fri.) 9:30 a.m., Convocation for Medicine & Dentistry. With an aging population and the medical world's shifting focus toward encouraging healthier lifestyles, health research has never been more important. Canada's role as an innovator in the field is largely due to the vision of such leaders as Dr. Matthew Spence, who laid the groundwork for today's vibrant research environment. For the first half of his distinguished career, Dr. Spence was a professor of pediatrics and biochemistry at Dalhousie. During his 22 years in Halifax, he also built a strong research support program at the IWK Health Centre, as its first director of research.
At the helm of the Alberta Heritage Foundation for Medical Research, he guided the foundation toward international prominence as Alberta transformed into a health research powerhouse. Named one of Alberta's Physicians of the Century, Dr. Spence remains a passionate ambassador for health research. A founder of the Canadian Institutes of Health Research, he has generously shared his expertise with the Canadian Foundation for Innovation, the Canadian Health Services Research Foundation and the Research Council of the Canadian Institute of Advanced Research.