Dalhousie Science News
»
Go to news main
Faculty of Science's Response to COVID‑19
Posted by
Faculty of Science
on March 18, 2020 in
All News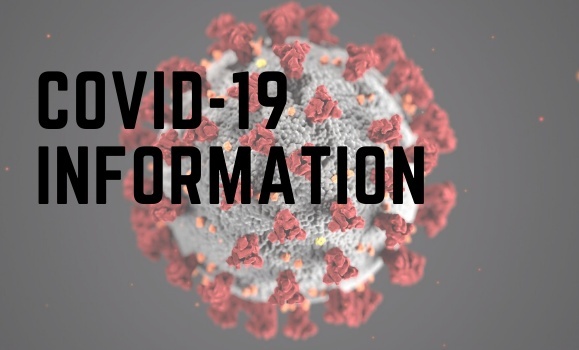 Dear students, faculty and staff,
Over the past week, I recognize the challenges and changes we continue to face as we manage the impacts of COVID-19 at Dalhousie University. As members of our community, I want to reassure you that the Faculty of Science's leadership team is working closely with Dalhousie's senior leaders to plan for a successful end to the academic year, and to monitor and address all concerns and questions on a daily basis. The health and safety of our students, faculty and staff is our highest priority, and it is vital we do our part to reduce the transmission of COVID-19.

The Faculty of Science is committed to ensuring the academic progression of our students. We have been working diligently to manage the academic continuity of all programs as we transition to remote teaching and exams. We understand that this transition is stressful and may present its challenges for both students and faculty. I would like to remind everyone to please be patient and kind to one another as we navigate and adapt to these challenging times.
Because of the need to ensure that we respect the important principle of social distancing at this time, we have had to cancel all large gatherings including the celebratory events that are an important feature of this time of year, particularly for those students whose time at Dalhousie is coming to an end. Many students have had to leave our community earlier than they would have wished. We are truly sorry not to have had the chance to say a proper 'goodbye'. We are working on ways to grow, build and connect our vibrant scientific community.
In our Faculty we have specific academic supports and resources available to all students. The online presence of these supports will be expanded significantly. We haves academic advisors for each program and department. Their contact information can be found on the Academic Advising and Support page. If you require further support, please contact Patricia Laws, Assistant Dean (Student Affairs) at scieasst@dal.ca.
We can all do our part to flatten the curve of COVID-19. Please take care of yourself, your family, friends and those most vulnerable in our community.
Take care and be safe,
UPDATES
For the latest updates, please visit the Dalhousie Novel Coronavirus (COVID-19) and to monitor your email regularly. A useful resource to help answer your questions is Dalhousie's frequently asked questions (FAQ) page. The Faculty of Science will continue to share updates through our social media channels (Twitter: @dalscience, Instagram @dalscience).
STUDENT QUESTIONS
All questions regarding individual assignments, course load, accommodations, and existing projects should be directed to your instructor. Please allow instructors time to respond as they review individual requests during this time. For all other Dal Science questions please contact science@dal.ca
If you have further questions related to COVID-19, please contact covid19@dal.ca