Dalhousie Science News
»
Go to news main
At home away from home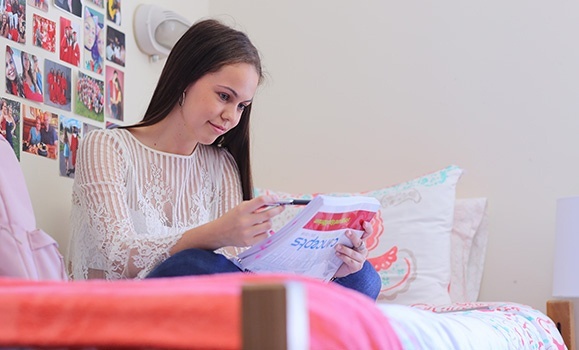 Microbiology & Immunology major Ali MacDonald enjoyed her year in residence so much she came back to Risley Hall for a couple of extra months while she completed a summer class in Chemistry.

"I love being here in the summer and having the freedom and the smaller class. It's more hands-on," she explains. "I'm probably going to be coming back next summer to do more.

Ali decided to come to Dal from her hometown near Moncton, New Brunswick after talking with her dentist. He's a Dal grad and had lots of good things to say about his experience. As she explains, "after hearing what my dentist had to say about the whole Halifax and Dal experience, Dal Dentistry became my dream."  

For Ali, part of living the dream includes staying in residence. "I chose to stay in residence because my parents said everybody stays in residence for first year and they wanted me to have to have the experience," she says. "A couple of friends from the year before me went to Dal and stayed in Risley so that was my first choice."

Taking up residence

After unpacking and settling in to her room, it wasn't long before Ali decided to join the residence council. She became the Risley Hall third-floor president and spent the year planning activities with the council for her floor.

"It was a really fun council and super fun being in a leadership position," she recalls. "We planned floor events: a Halloween trick-or-treat party, a couple lounge events like movie nights and study nights and snack nights and a bunch of things like that"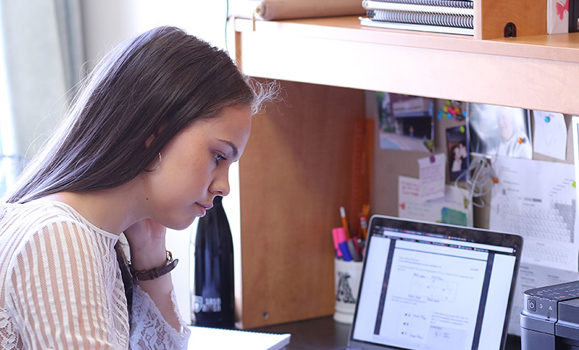 Ali says about half of the residents of the floor would come out to each event, with even more attending the popular trivia night and the end of the year carnival.  

Her efforts were awarded with an Impact Award for Residence Life Leadership. "I'm still mind-blown and still shocked about it. It's crazy to see the award even in my room!" Ali says with a huge smile. "I got the congratulations email while I was walking out of my Psychology lab and I just started freaking out. It was the best day ever and the ceremony was really nice. It was just incredible to feel like a star for a little bit."

In with the new

Ali will be back in residence during second year and is excited to be taking on the role of Residence Assistant at Shirreff Hall.

"I can't wait to be an RA. It'll be a totally new experience with my Residence Life Manager and my coworkers and new students," she says. "It will be so cool to see all these new people coming in who will be so nervous and I'll be helping them out — it will be great."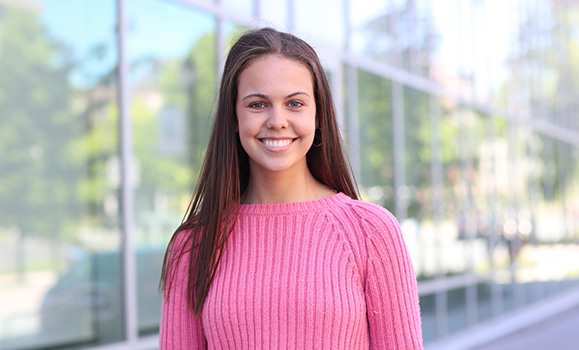 As part of the role, she'll be coming back to campus a bit early for training and to prepare for Move-In Day but she doesn't mind at all. She laughs, "I'm back here on August 20th and I'll be here until reading week, probably."

Second year will also bring new academic perspectives as Ali moves forward with her chosen major, Microbiology and Immunology.

"I really liked the itty bitty picky things about biology," she says. "I really liked the labs in my first-year Biology course and my TAs said that in Microbiology you do even more of that. So, I'm really looking forward to courses in the fall."

The home stretch

It's a good thing Ali is enjoying her time on campus so much because she's planning to stick around a while — after she finishes her undergraduate degree, she's got her dentistry dream all mapped out.

"In a few years, I'll write my DAT, my Dentistry Admission Test, and then if I get accepted, I'll move onto Dentistry and complete the four years for my Doctor of Dental Surgery. And then I'll hopefully continue on to specialize as an orthodontist."